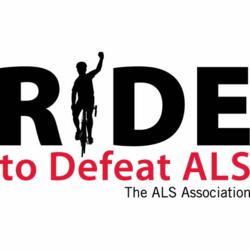 Get Ready For the Ride For Someone Else's Life
Napa Valley, CA (PRWEB) September 07, 2011
The ALS Association Golden West Chapter announces its annual Napa Valley Ride and Walk to Defeat ALS on Saturday, September 24, 2011. The ride is a fundraising community event that creates the hope and action needed to conquer Lou Gehrig's disease. During the day, we honor the strength and courage of people with ALS and their families and remember those who have valiantly battled the disease.
Originating at the Yountville Veteran's Home, the Ride is open to the public, offers four different cycling routes and one walking route. Registration is $65 for riders until Sept 21; $70 on ride day; $25 for riders 15 and under; and $25 for walkers. All funds raised will support the mission of The ALS Association Golden West Chapter.
Amyotrophic Lateral Sclerosis (ALS, commonly known as Lou Gehrig's disease) is a devastating, fatal neuromuscular disease. Every 90 minutes someone is diagnosed with ALS and every 90 minutes someone loses their life to ALS. The financial cost to families facing ALS can be over $200,000 per year.
The ALS Association is the only national not-for-profit health organization dedicated solely to the fight against ALS. Our mission is to lead the fight to cure and treat ALS through global cutting-edge research, and to empower people with Lou Gehrig's disease and their families to live fuller lives by providing them with compassionate care and support.
To learn more about the Napa Valley Ride and Walk to Defeat ALS, please visit our website, email us at ride(at)alsagoldenwest(dot)org, or call us at 415.904.2572. We are always happy to talk with you!
###