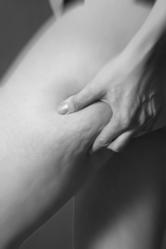 With the addition of Carboxytherapy, LaserTouch Aesthetics is proud to be the
aesthetics and laser treatment center with the most extensive variety of treatments and lasers in New York City
(PRWEB) September 28, 2011
With the addition of Carboxytherapy, LaserTouch Aesthetics is proud to be the aesthetics and laser treatment center with the most extensive variety of treatments and lasers in New York City
Carboxytherapy uses carbon dioxide to target stretch marks with quick, non-surgical treatments. This simple procedure is geared toward rebuilding the collagen matrix and encourage the formation of new collagen while improving the skin's elasticity.
Stretch marks are a common problem that affect many men, women and teenagers. They frequently appear as unattractive red, purple or white streaks across the hips, stomach, breasts, buttocks, flanks, thighs, arms, or shoulders. They may occur with pregnancy, rapid growth spurts, weight lifting, rapid weight gain or loss, and medical steroid use. Stretch marks happen when the tissue under the skin is pulled by rapid growth or stretching. Although the skin is usually fairly elastic, when it's overstretched, the normal production of collagen is disrupted. As a result, scars in the dermis called stretch marks may form.
Carboxytherapy causes the formation of new collagen and subsequently thickens the skin to improve the appearance of the stretch marks by rebuilding the collagen matrix.
Carboxy works in two complimentary ways. Firstly, and quite simply carbon dioxide mechanically kills fat cells. Secondly, it also has a strong vasodilatory effect (causes dilation of blood vessels) on the capillaries in the area. Wider vessels mean bigger and stronger blood flow to the area, which means more oxygen. The increase in oxygen is important because it eliminates the built up fluid from between the cells. The end result is fewer fat cells and firmer subcutaneous tissue.
About LaserTouch Aesthetics:
LaserTouch Aesthetics provides laser hair removal, laser skin rejuvenation, carboxytheraphy, microdermabrasion, cellulite treatment, Smartlipo, ingrown hair treatment, laser genesis, laser vein removal , freckle removal, sun-spot removal, cellulite reduction, skin tightening, mole and wart removal, radiosurgery, chemical peels, acne treatment with Levulan, VI Peel, Botox, Dysport, dermal fillers such as Juvederm, Radiesse, Restylane, microdermabrasion and other aesthetic procedures for female and male clients of all skin complexions.
In order to best serve clients, LaserTouch Aesthetics utilizes the most advanced and safest laser and aesthetics technologies such as Candela GentleLASE®, GentleYAG®, Cutera® Xeo, Cynosure Elite, Viora Reaction and Cynosure Smartlipo.
LaserTouch Aesthetics is the laser hair removal center of choice that offers the most extensive variety of devices for laser hair removal in New York City and the US.
For more information, visit lasertouchsoho.com or call 212-219-1990 for a free consultation. To follow the latest in aesthetics, visit lasertouchsoho.com/blog.
For directions to LaserTouch Aesthetics from New Jersey, Brooklyn, Queens, Staten Island, Long Island, and Manhattan including downtown, Tribeca, Soho, Noho, West Village, Chelsea, lower east side, midtown, Murray Hill, upper west side, upper east side and Harlem, visit http://www.lasertouchsoho.com/contactus.html.
LaserTouch Aesthetics operates in two clinics conveniently located at 150 Spring Street, Floor 2, NY, NY 10012 and 57 W. 57th Street Suite 809, NY, NY 10019.
###