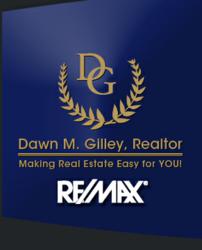 "We have to say if we could site a classic example in modern times, good old fashioned values, beauty and brains, it would be Dawn M. Gilley. This lovely woman won our hearts and our trust..." Thomas and Mary Reitoff
Bucks county, Pennsylvania (PRWEB) September 09, 2011
Dawn Gilley and Astallia Dreams LLC. are having a stellar year in what has been a difficult time for Realtors, Mortgage and Title officers. Having continued her education and obtained more certifications within her industry, Dawn M. Gilley has aligned herself and achieved a position as an expert in Short Sales, Reo's, Foreclosures and Property Management. Working with Bank of America's Reo division, Dawn is serving a need within her community as a truly educated, experienced, honest professional.
Dawn and her staff service Bucks, Montgomery and Philadelphia counties. With finesse, Dawn continues to put into real life practice, her mission statement of paying it forward. Astallia Dreams LLC. and Dawn M. Gilley are true charitable community advocates. Continued career services have included, Relay for Life, The 3-Day run, Race for the Cure, Autism Awareness, Vet and Homeless initiatives, Holistic wellness and certifications, Gilda's Gala and more.
"...Giving from the heart and pocketbook has been the way Dawn does it...she leads by example and settles for nothing less than her best...", says Daniela G. of her charitable donations to the American Cancer Society.
In addition to the Mainline areas, Chester and Delaware counties are also serviced by Dawn personally, within the scope of residential resales, property management and loan service options. Dawn and Astallia Dreams LLC. have assisted clients from Temporary Housing solution services to investment building portfolios of real estate, land and business ownership. Workings with HUD properties, serving VA and FHA buyers to multi-millionaires, all agree Dawn M. Gilley is an asset to your team. Her staff consists of referral CPA's, attorneys, Bank of America lender resources and administrative members.
Contact her via email, cellular or call now services. RS250410 PA LC. Equal opportunity and Fair Housing compliant. Re/Max Centre RE 2701 York Road, Jamison, PA 18929 215-343-8200 x151
###