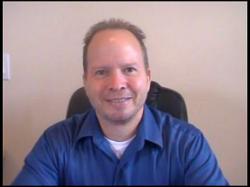 We don't need to borrow even one more dollar to solve this nation's problems.
Washington, D.C. (PRWEB) September 08, 2011
Keller's approach avoids any increase in the national debt, dramatically reduces the Federal tax burden,, would quickly get Americans employed in meaningful work, and much more. "We don't need to borrow even one more dollar to solve this nation's problems," says Mr. Keller.
He states that if people will follow his leadership direction, this job creation process can begin now, rather than waiting until 2013 when the new President is sworn in.
A Scott Keller Presidency would emphasize the generation of meaningful, fulfilling jobs, rather than simply money chasing time-wasters, through local empowerment models and non-profit efforts, rather than the current, failing large profit-centered corporations model.
Keller's employment plan includes emergency and continuing, ongoing actions. Immediately, he would pull together all mayors, city councils, governors, and community activists collectively for a high level overview, and then State by State, city by city, community by community, present a number of existing options and together brainstorm a customized method for each community to get people working, get them fed, get them in to homes, get them health care and education, and cover any other needs they may have.
Keller continues, "Once we've begun the process outlined above, we can 1) start making a shift from worldwide military involvement to being our best here at home through innovative education, health care, and scientific efforts, among others ideas, and at the same time, 2) we can be initiating a national movement to establish a sovereign national money supply and break the dependence our system currently has on foreign banks via the Federal Reserve. The Constitution calls for us to print our own money, not borrow it. We don't have to wait even a moment to start making the switch back to the Constitutional way, and once we do, we'll quickly see many issues automatically getting solved."
"If the American people follow this plan and get involved in its implementation and even in its betterment, then we'll find we will get almost immediate positive results, mostly by the creation of new jobs as we focus on our own country's problems and pull back our interference in other nations' business. The idea that America is the world's savior is long over, and it's time that Americans save America from the downward spiral of bad political decisions over the past few decades that have led us astray from our Constitution and our Founding Fathers' fundamental beliefs and show the world just what we're capable of accomplishing."
"Political speeches full of promises don't solve problems. We in the Keller 2012 team are offering to step in and help people solve the country's problems immediately, long before any election ever comes to pass." Keller concluded.
###