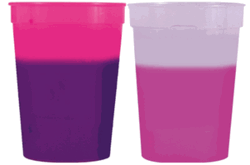 "BreastCancerAwarenessPink.com, isn't just another awareness products supplier, they are actively involved in many local fundraising events and have made many donations to our local hospital." -Stacey B., RN Hollywood, Florida
Hollywood, Florida (PRWEB) September 13, 2011
"In our ongoing efforts to help promote and raise breast cancer awareness, we've recently added over 200 USA made Awareness Products. These products range in almost every size, shape and category imaginable. From paper products, to magnets, to jar openers, to lip balms, and drink ware, we've added a product that almost any group can use to help raise awareness", said company spokesperson Joan Mason.
Joan continues, "These products were sought after because they are available in that very specific shade of Breast Cancer Awareness Pink, they are USA made and also available in many other colors to better help other groups raise awareness & money for their events. Unfortunately, many other worthwhile events are overshadowed this time of year and those people need a voice as well. In September you've got events for Ovarian, Leukemia, Prostrate, and Gynecological Cancers. October of course has Breast Cancer Awareness events, and both Pancreatic Cancer and Lung Cancer Awareness events are typically held in November."
"A recent survey amongst diagnostic centers showed that cancer has been diagnosed up to 18% to 22% more in the last 10 years in healthy young adults. Approximately one in every 7 to 8 women is directly affected by Breast Cancer in some way. Contrary to government recommendations, women should start getting mammograms in their teenage years and continue throughout their lifetimes. An especially hidden danger lies await for men, of which whom typically deny the possibility of breast cancer and subsequently have worse outcomes."
"We are very proud of our new line of printed paper products". Mason stated, "They are sourced from 60% recycled paper, (the other 40% comes from properly managed tree farms), and they are printed with carbon cycle friendly soy bean based vegetable oils. While the plants are alive they act as a carbon sink, once the printed paper product is discarded they can be recycled. What's even more amazing is that the factory is run on 100% "off the grid" alternative sources of energy, and best of all, this is done right here in the USA."
Breastcancerawarenesspink.com was launched in early 2011 to better help organizations raise money and cancer awareness through the use of socially and morally contentious products. They are committed on providing only top quality products to their customers. All of their products are either USA made, FDA/EPA approved or compliant. They all meet or exceed the stringent California State's proposition 65 against toxic materials.
###