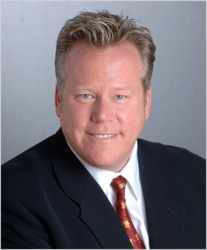 This program offers enterprise IT leaders unique insight into the daily hurdles of top CIOs
San Francisco, CA (PRWEB) September 08, 2011
The CIO Executive Development Program (CIOeducate) in partnership with CIOsynergy helps IT professionals develop the necessary skills to be successful in their jobs and advance their career opportunities. The program includes business-focused content that complements technical skills, such as strategy and business alignment, planning and management, budgeting and tracking, leadership and communication planning, governance, and IT innovation.
Attended by CIOs and IT executives, these enterprise leaders seek a professional education program to increase their competencies and continue lifelong professional learning. All CIO development program at San Francisco State University is accredited and offer participants CEU credits.
This unique program is written and presented by actual Chief Information Officers to be action oriented with practical models, and working artifacts from the desks of CIOs. CIOeducate offers an ultimate learning environment under the umbrella of these staple IT leaders whose case studies will allow participants to return with new perspectives and deliverables.
"This program offers enterprise IT leaders unique insight into the daily hurdles of top CIOs, first hand accounts of the successes, failures, and lessons learned truly make this a valuable tool for those leading their organizations IT landscape" said Nepal Patel, Principal of CIOsynergy.
Program faculty have included the CIOs of VMware, Salesforce,com, Matson Navigation, Informatica, BMC, SF Symphony, Dolby Labs, Equinix, Shorenstein, Splunk, Torani, BlueCoat, among many more. VMware, Splunk, Wanavo, Peak IP, Taos, & Tableau are among a handful of organizations that have sponsored CIOeducate programs.
To attend the SFSU CIO development program visit http://www.cioeducate.com or contact carlosm(at)ciosynergy(dot)com, to learn about sponsorship options visit http://www.ciosynergy.com/cioeducate
About CIOsynergy
CIOsynergy was founded to provide a unique platform to bring together the true visionaries of enterprise IT leadership. These are the 'thought leaders' that instigate both change and stability within the organizations they serve.
Attendees have included C-suite leaders from the likes of Wal-Mart, Salesforce, Home Depot, Bank of America, Forbes Media, Wells Fargo, Shell, Allstate, State Farm, Career Education Corp, Pepsi, Sara Lee, Kraft, BP, Loyola University, Kaiser Permanente, Mayo Clinic, & Walgreens among 1000's more.
Operating in Chicago, New York, San Francisco, Houston, Atlanta, Minneapolis, London & Toronto CIOsynergy events are proudly sponsored by organizations that truly believe in the power of thought-leadership; their products and services foster more greener, efficient, and diversified enterprises. Sponsors have included IBM, Oracle, RedHat, Informatica, VMware, Hitachi, Mahindra Satyam, WhiteHat, Riverbed, QlikView, and Comcast Business among many more.
For more information visit http://www.ciosynergy.com or call 1.877.532.3480
# # #