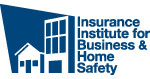 The combined measures of structural hardening and business continuity planning are the best ways to protect physical and economic investments.
Tampa, Fla. (PRWEB) September 08, 2011
As the nation nears the 10-year anniversary of the September 11, 2001 attack, we must keep in mind that terrorism remains entirely unlike natural disasters and we must look at terroristic acts in a wholly different way than we look at natural hazards, according to the Insurance Institute for Business & Home Safety(IBHS).
"The underlying, unique characteristics of modern terrorism cause traditional property-casualty loss prevention tools and techniques to fall short with respect to this still very real and present risk," said Julie Rochman, president & CEO of IBHS. "While physical security improvements in high occupancy buildings and other public/private infrastructure will help protect the nation in the event that terrorists break through our protective defenses, there are limitations to what can be achieved through building science."
IBHS believes that a hybrid approach to preparation of physical security and business continuity planning can reduce the physical, economic, and psychological damage that terrorists seek to inflict. "The combined measures of structural hardening and business continuity planning are the best ways to protect physical and economic investments," said Debra Ballen, general counsel and senior vice president of public policy for IBHS. "Additionally, a hybrid approach can incorporate mitigation measures that are directed at a broader range of hazards. For example, measures to prevent blast damage also may be effective against high winds or wildfire, and anticipate a wide range of potential disruptions. The result is a cost-effective strategy for terrorism preparedness and response."
"We need to create a culture that truly values preparedness and resiliency as a corporate, community, and individual responsibility," Rochman said. "We must recognize that preparedness and planned resilience are critical to long-term survival and economic well-being."
Even with mitigation measures in place, terrorism is unlike other natural hazards or human-induced accidents, because terrorists generally and deliberately plan attacks to maximize damage. "It is hard to determine whether specific mitigation measures will be effective against an ever-shifting threat," Ballen said. "Also, as has been the case in both the U.S. and abroad, terrorists will alter their targets where an original target has been hardened or otherwise protected which shifts but may not actually reduce total loss.
"However, this is not a reason to abandon mitigation or initiatives to create a preparedness culture, but rather recognition that a comprehensive terrorism risk management strategy must rely on the financial protections in the Terrorism Risk Insurance Act and not solely on private sector protections," Ballen added.
To arrange an interview with IBHS, contact Joseph King at 813-675-1045/813-442-2845, jking(at)ibhs(dot)org or via direct message on Twitter @jsalking.
About IBHS
IBHS is an independent, nonprofit, scientific and educational organization supported by the property insurance industry. The organization works to reduce the social and economic effects of natural disasters and other risks to residential and commercial property by conducting research and advocating improved construction, maintenance and preparation practices.
###