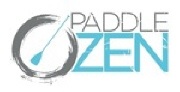 We hope that by hosting a fun, unique event like this, we will be able to raise money to help the people who have lost their homes because of this awful disaster
Austin, Texas (PRWEB) September 09, 2011
Paddle Zen of Austin, Texas will be holding a Stand Up Paddle Board race, Paddle Board demos and Paddle Board Yoga classes during a benefit with free beer and food, live music and a silent auction on Sunday, September 11. They have teamed up with the Austin Community Foundation to raise funds for the Central Texas Wildfire Fund; benefiting victims of the wildfires in Central Texas including Bastrop, Leander and Steiner Ranch.
At 9:00 AM CST on September 11, 2011, Paddle Zen will host a 3.5 mile Stand Up Paddle Board race. Admission to the race is $40 and includes the race, free beer and food. Participants are encouraged to bring their own boards; however, for people without boards, the $40 will include board rental until there are no boards left. Medals will be given to the top three men and the top three women. For those who wish to attend but not participate, a $15 spectator fee will allow you to watch the race, hear live music and get free food and beer. All proceeds will be donated to the Central Texas Wildfire Fund.
Many Austin-area businesses are helping out to support this event. Thirsty Planet will be supplying the beer and Lucy's Retired Surfer Bar and Rock Star Bagels will be donating food. T-shirts for the event – available for purchase- have been generously donated by River City Sportswear. The silent auction includes prizes from Holiday Inn, CapCity Comedy Club, Capitol Cruises, Duchman Family Winery, The Bar Method, Capra & Cavelli, and many others.
"Our hearts go out to the Victims of the wildfires in Central Texas," says Lori Long, owner of Paddle Zen. "We hope that by hosting a fun, unique event like this, we will be able to raise money to help the people who have lost their homes because of this awful disaster. We're glad to be able to work with Austin Community Foundation to raise money for the Central Texas Wildfire Fund."
Race registration opens at 8am and the race starts at 9am, followed by the yoga classes and demos at 10. Awards will begin promptly at 11am. For more information, contact Paddle Zen directly at 512.462.0732, visit their website at http://www.paddlezen.com or http://www.facebook.com/Paddlezen.
About Paddle Zen: Paddle Zen is a Stand Up Paddle board retailer and rental company located in the AMLI building at 1620 East Riverside in Austin, Texas. They offer paddle board sales and rentals, paddle board demos, yoga and Pilates paddle board classes and more.
###