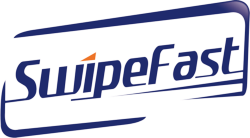 (PRWEB) September 08, 2011
SwipeFast has created an all-in-one package for businesses that want the ease of letting their customers book specific times for their services online, and the simplicity of accepting payments in the same system.
With Bookeo, a leading online scheduling and appointment management system, SwipeFast now offers a low cost total solution for merchants in industries like tutoring, yoga, tours, professional services like doctors, hairdressers, photographers, therapists, etc.
Using Bookeo's modern software solution, customers can actually go to a business' website, see a calendar of available appointments, and book specific available times themselves without having to contact the merchant. Now combined with SwipeFast's secure payment processing offerings, the customer can also submit online payments after booking to complete the sales cycle.
SwipeFast merchants have successfully been using Bookeo's appointment management system and have been raving about its ease of integration and flexibility. This new combined offering from SwipeFast will save merchants money every month on both their credit card processing, and their booking management software.
About SwipeFast
SwipeFast, Inc. (http://www.swipefast.com) is a payment solutions provider offering credit card processing, online payments, swipe card services, ACH and electronic check solutions, mobile payments, and gift card services. SwipeFast believes in treating their merchants with respect, and focuses on simplified pricing terms with engaged customer service while being a friendly advocate when dealing with underwriting banks.
###