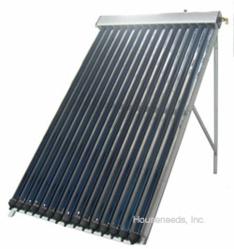 This is a great opportunity for homeowners in Vermont to make their homes smarter, warmer and better.
(PRWEB) September 12, 2011
Houseneeds.com, North America's leading on-line seller of energy-efficient, environmentally friendly home heating, cooling and plumbing products, has announced the date for their Second Annual "Pay What the Pros Pay" Sale Event. The event will take place on Saturday, September 24th from 10 am to 4 pm at their convenient 4805 Main Street, Waitsfield, Vermont location
For one day only, homeowners can purchase any energy efficient product from the Houseneeds catalog for the same price that contractors do. Products like Wood, Pellet, and Gas Stoves, Solar Heating and Hot Water Systems, Rinnai Gas Space Heaters, Tankless Water Heaters, Indoor and Outdoor Wood Boilers, Radiant Heat Pex, Gas and Oil Boilers, Solar Lighting and House Fans, and so much more.
Houseneeds will also be offering incredible deals on Display Models and Factory Re-Conditioned Heaters! These deals are only available the day of the event and are first come first serve so don't miss out!
"We wanted to give our neighbors an opportunity to get a great deal before the heating season kicks in," said Gary Johannesen, CTO and Director of Sales for Houseneeds. "This is a great opportunity for homeowners in Vermont to make their homes smarter, warmer and better."
About Houseneeds.com:
Houseneeds.com was created in 1999 in the heart of Vermont's Mad River Valley. Houseneeds.com has made it their mission to bring the best in energy efficient environmentally friendly products from all over the world to homeowners across North America. Houseneeds.com offers Common Sense Heating, Cooling and Green Energy Solutions with a level of friendly expertise that cannot be rivaled anywhere. Contact us at 866-Heat-123 or visit our website 24 hours a day at Houseneeds.com.
Contact
Gary Johannesen
Head of Sales
Houseneeds.com
802-583-5523
http://www.Houseneeds.com
About the Author
Joshua Meyer is a freelance journalist based in Montpelier, VT. He received a Bachelor of Liberal Arts from Goddard College in Plainfield, VT in 2000. His focus is on Energy efficient Heating products and Green Technology. Mr. Meyer is currently at work on a children's book that helps explain the current energy and environmental concerns we face today.
# # #