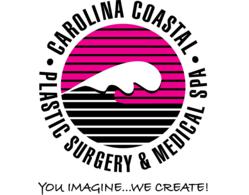 Myrtle Beach, SC (PRWEB) September 09, 2011
The public is invited to attend The Art & Science of Beauty, a complimentary education event by Carolina Coastal to discuss minimally-invasive cosmetic procedures, non-surgical skin rejuvenation and state-of-the-art body sculpting, on Wednesday, September 14 at 6:30 p.m. Attendees will enjoy a complimentary dinner, special giveaways and qualify for a free consultation. The speaker will be the nationally-recognized, board-certified plastic surgeon Dr. Steven K. White, and the event will be held at Mykonos Restaurant, 1002 29th Ave. N., Myrtle Beach.
Attendees will learn about minimally-invasive cosmetic procedures including, Laser Hair Removal, Breast Augmentation, Laser Lipo, VelaShape, Dermaplaning and Photofacials. Dr. Steven White explains, "No two seminar attendees are alike," said Dr. White. "When it comes to plastic surgery, people possess different levels of knowledge, expectations and hopes for results. This is what makes educational seminars so valuable. In this relaxed setting, we have the opportunity to address the questions and concerns of Myrtle Beach attendees in a very personal way. The decision to have plastic surgery is an important one, so patients need to be well informed. I am happy to share my experience in cosmetic surgery, laser technology and aesthetics and to highlight the many exciting surgical and non-surgical solutions to address skin rejuvenation, body sculpting and more."
Carolina Coastal Plastic Surgery and Medical Spa offers the latest in non-invasive, aesthetic services including BOTOX® Cosmetic, collagen, fat grafting, laser skin rejuvenation and laser skin resurfacing as well as cosmetic plastic surgery, body sculpting and skin rejuvenation, including breast augmentation, tummy tuck, face lift, brow lift and eyelid surgery.
According to Dr. White, the public is invited to Carolina Coastal's The Art & Science of Beauty seminar at Mykonos Restaurant, 1002 29th Ave. N., Myrtle Beach, SC for this educational event, as well as a complimentary dinner, special giveaways and exclusive offers. The public may attend free of charge, but seating is limited. To reserve your space at The Art & Science of Beauty seminar, Wednesday, September 14 at 6:30pm, call (843) 491-4272 or e-mail info(at)carolinacoastalplasticsurgery(dot)com.
About Dr. Steven White
Dr. Steven White is a nationally-recognized board certified plastic surgeon with over 30 years of experience and expertise. He is a clinical speaker for leading laser technology companies, a contributing expert in Be Your Best, A Complimentary Guide to Aesthetic Plastic Surgery and was voted the #1 Plastic Surgeon of the Year 2011 in the Sun News Readers Choice Awards.
###