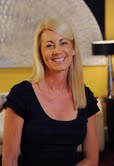 I have personally known Dr. Ellis for many years, visited her clinic, and marvel at her artistic ability.
Dayton, OH (PRWEB) September 09, 2011
Dr. Ronald Bush, MD FACS, is now offering lecture number two in the Advanced Training in Cosmetic Techniques for the Vein Surgeon series. It is course #5 offered by Bush Venous Lectures. Dr. Laura B. Ellis, MD of the Skin Care and Vein Centre, LLC presents this course. It is titled "Laser Skin Resurfacing of the Face, Treatment of Deep Wrinkles and Acne Scars."'
This session provides instruction on the use of laser techniques for facial resurfacing. Using lecture and video, this course provides practitioners with the latest information about the technology used to evaluate and treat patients using the different types of lasers. It is comprehensive and covers details such as consultation questions, procedural techniques, aftercare, along with side effects, and possible complications.
Included within this lecture is an eight-minute video, which details an actual treatment session featuring the MiXto SX Laser by LASERING USA. The video offers insight and knowledge that can be invaluable to using laser treatment.
Previous courses offered by Bush Venous Lectures have been well received in the medical community and offer information that is crucial to the ever-evolving practice of venous care. Lecture #2 in the Advanced Training in Cosmetic Techniques for the Vein Surgeon will be offered at a cost of $199.00.
Dr. Ronald Bush, MD FACS, is the founder of Vein Affiliates, a nationally recognized group of surgeons specializing in the treatment of venous diseases. Dr. Bush is also the founder of Vein Experts, a physician registry for venous specialists. He is a board certified vascular surgeon who has dedicated the last 15 years to the treatment of venous diseases.
Dr. Ellis is also a member of Vein Affiliates, as well as The American Society for Laser Medicine and Surgery. She is a member of Vein Experts, which is an educational website for patients with vein issues. She is also regular contributor at VeinTherapyNews.com.
Practitioners can find more information, including a sample video and ordering instructions at http://www.bushvenouslectures.com.
Any questions regarding the lecture or any of our educational websites, feel free to contact Peggy Bush, APN, at Midwest Vein & Laser Center 937-281-0200 or email pbush(at)bushvenouslectures(dot)com
http://www.veinexperts.org/
http://www.veinaffiliates.com/
http://www.midwestveincenters.com
http://www.lauraellismd.com
http://www.mixtoskinresurfacing.com/
###