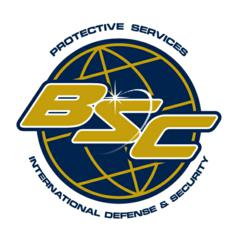 It's always better to be over prepared for the unknown, than unexpectedly exposed to a hostile environment
(PRWEB) September 09, 2011
Days away from the 10 year anniversary of September 11th, local communities are tense and on edge. Bryant Security is helping to secure the communities, businesses and people of South Florida by offering heightened security and protection services to numerous organizations.
A new threat from Al-Qaeda has lead air fields across the country to step up existing security efforts. Along with the Department of Homeland Security, the FBI has also issued a nationwide warning for possible threats on small airports, and Bryant Security is taking this seriously. The security company found a need to increase Miami security efforts in educational institutions, religious places of worship, radio and TV stations, large events and executive protection. "Over the weekend of September 11th, we suggest taking extra precautions, because you cant put a price on peace of mind, its always better to be safe." says Shay Ben-David, President of Bryant Security. Mr. Ben-David also added that security in South Florida will also increase for large populated areas and obviously our larger main airports.
Bryant Security mentions South Florida property managers (CAM) are also on high alert, offering extra Miami security guards to give their residents the peace of mind they are seeking. With 24 hour protection and added precautions, South Florida should sleep a little better over the weekend, thanks to Bryant. Rene Zerquera, Field Operations Manager for Bryant Security is issuing a list of safety tips to keep South Florida at ease, mentioning, "It's always better to be over prepared for the unknown, than unexpectedly exposed to a hostile environment."
Bryant Security Safety 'Tips in Case of Emergency'
-Upon entering a building know where your exits are located.  Don't wait for the alarm to ring to look for them.
-If you hear a blast, or the alarm sounds leave the area as soon as possible but do not run.
-If within a crowd while evacuating try not to be in the middle of the crowd but on the outside of the crowd.
-If at all possible document everything that you see and hear during the incident using your phone camera or video or just writing it down on paper.  All information is vital.
Please log onto BryantSecurity.com to find out more Tips, and learn how to keep your loved ones safe in high danger situations.
About Bryant Security
BRYANT SECURITY is one of South Florida's most established and well diversified security companies. Providing guard services armed and unarmed in the Miami-Dade and Broward Counties, this family-owned and operated business has proudly served and protected the community, property and people since 1985.
Offering innovation, quality, professionalism, resourcefulness, experience and flexibility, this makes Bryant Security the security services industry leader in South Florida. By mandating skilled manpower, teamwork, expertise, specialty knowledge and requiring trained security officers to demonstrate precise and flawless conduct at all times. From executive level protection to CCTV Camera and Entry Systems Bryant Security demands the very best! Each protection task private or public that protection officers undertake calls upon their extensive training which focuses on ensuring the security and safety of your company, property and staff. More importantly, we continuously excel against the competition because of our outstanding customer service and insistence that each of your individual needs will not only be met, but exceeded.
Bryant Security management team consists of hands-on leaders who will work directly with you in planning and implementing your campus' security and contingency planning needs. BryantSecurity.com or 305-405-4001.
###