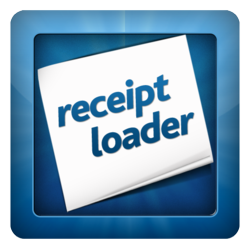 We manage your gross receipts, fast.
Guaynabo, PR (PRWEB) September 12, 2011
Hey Android!
ReceiptLoader, launched today on the Android Marketplace. Following the success in the iOS App Store, it was clear that Android users could benefit from having organized receipts as well. ReceiptLoader gears to cater the needs of an increasing Android Market that demands quality apps. ReceiptLoader for Android is not a port from its iOS sibling, it has been developed taking into account the plethora of available Android devices, and Android design patterns.
The Process
As our slogan says "We manage your gross receipts, fast", ReceiptLoader allows users to take a picture of a sales receipt and have it turned into real data. The app pulls the following data form the receipt:

Place of sale
Sales Total
Category
Date
ReceiptLoader saves the original image of your receipt along with the data for quick reference. The entire process takes under 3 minutes, making Receipt Loader the app with fastest recognition in the industry.
Once users load their receipts into the application through a quick 2 step process (open app, take picture) they can export their data into a variety of formats such as Excel, PDF, CSV, SQL, and many more to come. This allows for quick expense reports that practically create themselves.
ReceiptLoader offers users three valuable plans, each created for different needs. "Feeling lucky" is perfect for families keeping a budget. The MVP plan caters to small and medium business owners, specially mom & pop shops and freelancers. The Answer, serves seasoned veterans, as a reliable and indispensable service for growing businesses and companies that are serious about their finances.
Feeling lucky - $7 (30 recognized receipts/m)
MVP- $23 (100 recognized receipts/m)
The Answer- $42 (500 recognized receipts/m)
About the Team
ReceiptLoader is the first mobile application developed by the Puerto Rico based ML Studio team, having worked since 2005 on large company and government projects. ML studio, a development pioneer in Puerto Rico refocused their workflow during almost one year, to make Receipt Loader an indispensable tool for everyone keeping track of their budget. Their effort and investment, is sure to pay off and help thousands of people with their personal and business finances.
Use ReceiptLoader for expense reports, as a receipt scanner and personal finance.
###