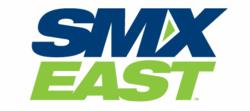 Redding, CT (PRWEB) September 09, 2011
Over 30 leading internet and search marketing solution providers will present educational sessions at Search Marketing Expo - SMX East, being held at the Javits Center in New York City September 13-15. Admission is free for those who pre-register for an Expo+ pass. Register here.
Companies conducting sessions in the SMX Theater include Acquisio, Adobe, Bing, Bruce Clay, Inc., Covario and Marin Software. These sessions and more than 20 others are free to all SMX East attendees who pre-register for the event. Tickets at the door are $50. The schedule is below or here.
Attendees are also invited to attend the four full-length Expo+ educational sessions and two keynotes at SMX East. The schedule is below and full descriptions are here.
Tuesday, September 13:
Search, Social & Mobile – Top Trends To Budget For In 2012
1:45pm - Presented by Covario
The Future of Search – Search + Social + …
3:45pm - Presented by SEMPO
Evening Forum With Danny Sullivan
6:15pm - Presented by SEMPO
Wednesday, September 14:
A Keynote Conversation with Eli Pariser
9:00am in the Keynote Theater
Are You Ignoring Display Advertising? If So, Are You Crazy?
10:45 am - Presented by Acquisio
Consumer Engagement Driven Search Management
1:30 pm - Presented by Adobe
Over 45 businesses, media outlets and organizations representing a wide range of specialties within the search marketing industry will be participating in SMX East. See the full list of sponsors, partners and exhibitors at http://searchmarketingexpo.com/east/2011/exhibitors
Expo Hall hours are Tuesday, September 13 from noon until 6:15pm and Wednesday, September 14 from 9:45am to 4pm.
Register for SMX East
Here is a summary of ticket options for SMX East:
All Access Pass: Provides access to all 55 conference sessions, keynote presentations and discussions, Expo Hall, SMX Theater, networking events and meals. Price is $1595 until September 12 and $1795 on site. One day passes are also available for $895 until September 12 and $995 on site. View the full agenda at http://searchmarketingexpo.com/east/agenda
Expo+ Pass: Provides unlimited access to the Expo Hall, keynotes, Plus sessions, SMX Theater presentations and Expo Hall Reception on September 13. Free until September 12 and $50 on site. For more info visit http://searchmarketingexpo.com/east/expo-plus-pass
To register visit http://searchmarketingexpo.com/east/register or by calling (877) 242-5242.
Tuesday, September 13 - SMX Theater Schedule
These presentations take place in the SMX Theater, located in the Expo Hall. Comprehensive descriptions can be viewed at http://searchmarketingexpo.com/east/2011/theater-presentations
12:20-12:40 Bruce Clay - Local Internet Marketing Optimization
12:40-1:00 Covario - The Latest in Enterprise SEO Technology
1:00-1:20 Marin Software - 10 Tips for Taking Paid Search Performance to the Next Level
1:20-1:40 Searchmetrics - New Ways to Find Superior Search Engine Strategies Over Your Competitors
1:40-2:00 Optify, Inc. - Five Steps to Building a Search Persona
2:00-2:20 Acquisio - The End of Search Marketing (As We Know It!)
2:20-2:40 Zeta Interactive - Top ROI Secrets: Get More from Your Paid & Organic Efforts
2:40-3:00 Adobe Systems, Inc. - Advanced Bidding Through Predictive Analytics for PPC Campaigns
3:00-3:20 Trada Inc. - David vs. Goliath in Search Marketing
3:20-3:40 Yooda - TBA
3:40-4:00 Slingshot SEO - Case Study: Paycor - Indexation Success
4:00-4:20 Servio Media - Scaling SEO in a Post-Panda World - How to Safely Ramp Up SEO Production with the Power of the Crowd
4:20-4:40 AdGooroo - An Introduction to Improving Paid Search With Digital Competitive Intelligence
4:40-5:00 Brafton CustomNews How Can Content Marketing Drive Google+ Leads?
5:00-5:20 Marchex - Calls Are the New Clicks – Making Your Mobile Campaigns Ring
5:20-5:40 Sedo - Domain Names: Opportunities and Applications for Marketing Online
5:40-6:00 American Express OPEN - The Interplay of Social and Search
Wednesday, September 14 – SMX Theater Schedule
10:00-10:20 WebiMax - Share Nicely: Social Signals and the Future of Social Search
10:20-10:40 Adchemy - Achieving Product Catalog Coverage in Search Advertising
10:40-11:00 Atrinsic Interactive - Helping eTailers Top Projections and Exceed Expectations
11:00-11:20 Bing - The Overlap Between Search and Social
11:20-11:40 ClickEquations - Quality Score Tips & Tricks
11:40-noon Emailvision Kick Start Your Social Media Campaigns
noon-12:20 blekko - Grep The Web: Data Mining with blekko
12:20-12:40 Deluxe for Business - Capture Your Share of Search Marketing Revenues
12:40-1:00 Raven Internet Marketing Tools - Holistic Internet Marketing: SEO, PPC, Social Media and Content Management for Agencies
1:00-1:20 Sorezki LTD - The Sorezki Linkr - An Entire New Way of Building Links
1:20-1:40 iProspect - TBA
1:40-2:00 SEM Rush - Taking on the Competition – The Right Tool for the Job
About Search Marketing Expo – SMX East and Third Door Media
SMX East features sessions just for you, whether you are looking for advanced tactics or just starting out in search, work on an in-house SEM team, hail from an agency, or own your own business.
Attend SMX East for:
Exceptional content so compelling, you'll want to implement what you've learned before leaving the conference. Super-charged sessions on PPC, SEO, social media marketing, local and mobile search will help you succeed today, tomorrow and in the future.
Invaluable connections made possible by the ultimate mix of structured networking opportunities and social events. Meet new contacts and reconnect with colleagues. SMX makes it easy to interact and exchange ideas with other industry thought leaders.
Essential conveniences to help you juggle your every-day responsibilities while maximizing your conference time: always-available and free Wi-Fi; hot lunches, snacks and beverages all day; access to all presentations and tools to pre-plan your custom itinerary. SMX has got you covered.
The Search Marketing Expo - SMX conference series is produced by Third Door Media, Inc. Third Door Media's mission is to empower internet and search marketing professionals by providing trusted content and community services they need to be successful. Search Marketing Expo conferences are held around the world and include: SMX West (San Jose, CA), SMX East (New York City), SMX Advanced (Seattle, WA and London), SMX Munich, SMX Toronto, SMX Sydney, SMX Melbourne, SMX Paris, SMX Stockholm and newly launched SMX Social Media Marketing (Scottsdale, AZ).
Third Door Media publishes Search Engine Land, the leading search marketing news and analysis site, and Sphinn.com, a social news site that allows search and internet marketers to share news stories, participate in subject-specific discussion forums, and build their professional networks. The company also provides a full range of innovated marketing services including lead generation, content creation and licensing via its Search Marketing Now brand.
###