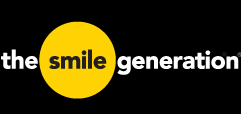 We've come to try to bring a smile to the people of Korah, which is why we've named the trip Ethiopia Smile.
Irvine, California (PRWEB) September 13, 2011
On Sept. 23, 2011, five of the best dentists from Smile Generation approved offices will travel to the capital city of Addis Ababa to once again serve the dental needs of the Ethiopian people. This is the second time the Smile Generation team will head to Ethiopia, having traveled there last October, where they saw over 1,800 patients.
The group will be spending the majority of its time performing extractions and some restorations in the 75-year-old village of Korah. Korah was originally set up to transplant people with leprosy outside of the city. "Last year Korah made such an impact on all of us that we decided to return and make this village our primary focus," said We Serve Manager Kyle Guerin. "These people have to travel great distances to find a dentist, if they can find one at all, and if they do find a dentist, they can't afford it. We've come to try to bring a smile to the people of Korah, which is why we've named the trip Ethiopia Smile."
The trip is being lead by Dr. Moody Alexander, an orthodontist in Arlington, Texas. The group includes Smile Generation approved general dentists and return participants Dr. Yasmin Easley from Palmdale, Calif., and Dr. Tanisha Jackson from Redlands, Calif. First time participants include Dr. Christina Kraft from Oro Valley, Ariz., Dr. Jennifer DeLaPaz from La Quinta, Calif., and Dr. Nora Vinh from Tustin, Calif.
The Smile Generation is proud to have a team that cares about making a difference in the world we live in.
About the Smile Generation®
Smile Generation is a referral service for best-in-class dentists committed to modern dentistry and patients' happiness. The Smile Generation connects patients with great dentists dedicated to delivering on the Right Fit™ promise: providing an exceptional patient experience and advanced clinical care. The Smile Generation family is made up of over 200 dental offices throughout Arizona, California, Colorado, New Mexico, Nevada, and Texas. Smile Generation-approved offices are supported by Pacific Dental Services (PDS™). PDS™ is one of the country's leading dental service organizations, providing state-of-the-art support services that allow dentists to concentrate on the highest levels of cost-effective patient care.
For more information:
http://www.smilegeneration.com
Visit our blog: http://blog.smilegeneration.com/
Follow us on Twitter: http://twitter.com/smilegen
Fan us on Facebook: http://www.facebook.com/smilegen
###