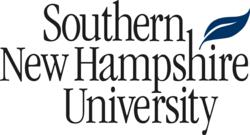 SNHU serves more veterans than any other university or college in NH.
(PRWEB) September 12, 2011
Southern New Hampshire University has again been included on G.I Jobs' 2012 list of Military Friendly Schools, which honors educational institutions that are doing the most to "embrace America's military service members and veterans as students." G.I. Jobs is the premier magazine for military personnel transitioning into civilian life.
Only 20 percent of colleges, universities and trade schools make the Military Friendly Schools list each year. G.I. Jobs polled more than 8,000 schools nationwide to compile the list.
The criteria for being listed as a Military Friendly School include efforts to recruit and retain military and veteran students, flexible learning programs, results and success in recruiting military and veteran students, and academic accreditations.
"SNHU serves more veterans than any other university or college in NH and we are delighted to be recognized for that commitment," said Paul LeBlanc, president of Southern New Hampshire University. "This year we will open a new veteran's resource center, name and dedicate the new landscaped area by the flag poles to all SNHU students past and present who have served. It is all part of an ongoing commitment to pay back in small part the large debt we owe to our veterans."
David Eby, associate vice president of Marketing & Student Recruitment, said that the ongoing recognition for SNHU's commitment to our nation's military personnel "continues to highlight that our programs are successful because they offer what veterans active duty personnel need.
"We understand the unique demands and challenges facing our military personnel, and are dedicated to supporting our military students throughout their enrollment," Eby said. "Our staff realizes that personal attention makes an enormous difference when military men and women are considering how best to transition to a new career, and we appreciate the opportunity to meet the academic and service needs of those students. We are proud to receive the award again."
"With the recent changes to the Post-9/11 GI Bill and the increasing number of troops returning from overseas, more veterans than ever are going to be taking advantage of a free ticket to college or trade school," said Dan Fazio, managing editor of G.I. Jobs. "The choices, however, can be overwhelming – especially for younger veterans who have never pursued higher education. The 2012 Military Friendly Schools list gives them a huge advantage in finding the schools that best serve military and veteran students."
About G.I. Jobs
G.I. Jobs is published by Victory Media, a veteran-owned business that also publishes The Guide to Military Friendly Schools, Military Spouse and Vetrepreneur magazines and annually rates the nation's "Military Friendly Employers," "Military Spouse Friendly Employers" and "Best Corporations for Veteran-Owned Businesses."
About SNHU
Founded in 1932, Southern New Hampshire University is based in Manchester with satellite campuses in Portsmouth, Salem and Nashua, New Hampshire, and Brunswick, Maine. SNHU is a member of the Service members Opportunity Colleges (SOC, SOCNAV, SOCCOAST), the General Education Mobile (GEM) school, the USAF Air University Associate-to-Bachelor Cooperative (AU-ABC) and the Navy College Program Distance Learning Partnership (NCPDLP).
###