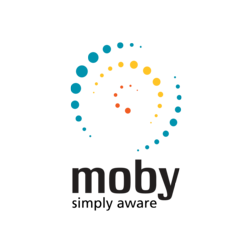 Moby helps answer the questions we all ask each other many times per day: 'Where are you?' and 'How are you?' These questions are critical to our daily lives and in the case of real estate professionals, can be a matter of an emergency.
Vancouver, BC (PRWEB) September 09, 2011
Continuing its rollout across the real estate industry, smartphone safety app provider Moby secured an affiliate alliance from the Virginia Association of REALTORS®. This agreement is the fourth in just 60 days for Moby, and follows endorsements and long-term partnerships with other large real estate associations, leading MLS groups and safety educators including SAFE.
"In just two months, we've managed to capture the attention of one quarter of the roughly one million real estate professionals in the US and Canada," says Conal Campbell, Director of Alliances for Moby. "Agents, brokers, and inspectors seem to have a great desire to automatically and privately share their location to colleagues and loved ones while working in new neighborhoods, with new clients, at all times of the day."
To help their members enhance existing safety practices, leading real estate organizations like Keller Williams, Iowa Association of REALTORS®, Michigan's MiRealSource, and Women in Default Services have selected Moby as the app to use for sharing location information and requesting assistance.
"Moby helps answer the questions we all ask each other many times per day: 'Where are you?' and 'How are you?' says Rob Goehring, founder of Moby and VP Product Management. "These questions are critical to our daily lives and in the case of real estate professionals, can be a matter of an emergency."
So far this year, there have been over 150 assaults on real estate agents and brokers in the U.S., the majority suffered by women and several resulting in death. Moby hopes to minimize those risks with frequent location and status communication to key contacts and their professional security partner. Moby is free and available for the BlackBerry, iPhone at http://www.mymoby.com/get and coming soon for the Android platform at http://www.mymoby.com/product/android
About Virginia Association of REALTORS®
The Virginia Association of REALTORS® (VAR) is the business advocate for real estate professionals in Virginia. VAR represents more than 29,000 REALTORS® active in all phases of real estate brokerage, management, development and appraisal. Our mission is to enhance our membership's ability to achieve business success.
About Moby
Moby is a location-sharing and alerting service for staying connected with the people who matter to you. Moby users can privately and easily share their location with trusted friends, family members or colleagues from their smartphone. Requesting help from trusted parties or our professional monitoring center requires only the touch of a button. Moby is available in the U.S. and Canada on the iPhone and a wide range of BlackBerry devices, with support for Android coming soon. Moby is brought to you by the team at Contigo Systems, Inc., leaders in GPS application development since 2002. For more information please visit http://www.mymoby.com
###