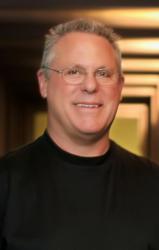 We are very pleased to announce having a person of Dennis Cagan's caliber as our Chief Executive Officer.
Dallas, TX (PRWEB) September 09, 2011
Dennis J. Cagan has been named Encryptics® CEO announced Chairman David Tice. "We are very pleased to announce having a person of Dennis Cagan's caliber as our Chief Executive Officer," stated Tice.
"Internet communications is at the core of our future," said Cagan. "Encryptics is poised to lead the industry in securing those communications. We recently moved our corporate headquarters to Frisco, Texas. The fastest growing area of the Dallas Fort Worth area, which seems appropriate as Encryptics is growing at a very exciting rate."
Cagan is a high-technology industry executive and successful entrepreneur. He has founded or co-founded over a dozen companies and, in addition to his entrepreneurial activities, Cagan has been a C-level executive at both public and private companies. He has served as a consultant, venture capitalist, private investor, and professional board member on 46 corporate boards. In 2011 he was elected to the IT Hall of Fame – Channel Wing, administered by CompTIA.
"Dennis is an internationally recognized authority in virtually every aspect of information technology, including Internet, software, hardware, and communications, in the disciplines of strategy, sales, distribution, channels, marketing, services, logistics and distribution," said Tice. "He has actively done business in 35 countries, has authored dozens of articles, and speaks professionally frequently."
In 1976, Cagan founded the David Jamison Carlyle Corp. (DJC) and turned it into one of the country's largest distributors of computer peripherals, taking DJC public (NASDAQ) in 1981.
He has consulted with AT&T, IBM, Kodak, Xerox, among others. Cagan moved from Santa Barbara to Dallas in 2006 to serve as CEO of TWL Corporation. He founded, and still is involved in the Santa Barbara Technology Group, LLC, a private incubator and investment firm engaged primarily in working with, and investing in, early-sate technology companies. "I look forward to starting a similar group here in Texas," he said.
Cagan attended the University of California at Los Angeles (UCLA) where he majored in economics, and he has served in the United States Marine Corps.
About Encryptics
Encryptics is a Trusted Peer-to-Peer® platform for the safe delivery of digital information via email. The Encryptics application is critical in the encryption, decryption, Digital Rights Management (DRM), and Digital Signature process. Other encryption applications are server-based. The Encryptics email encryption application is the first trusted peer-to-peer option on the market. This means the email content never resides on Encryptics servers; instead it travels directly from the author/sender to the recipient(s) using multiple keys, digital signatures, and hardware IDs during transmission and authentication. In theory, it would require a device that could check a billion billion AES keys per second about 3x10 to the 51st power in years to exhaust the total number of possible keys. Encryptics can send encrypted emails through email clients or Internet-based services including Microsoft OutlookTM, Gmail, Yahoo Mail Plus, AOL, and many more. Also, Encryptics is a fully functioning email client that can manage all email communications.
Encryptics won the Best of FOSE Special Judges' Award at the recent FOSE (Federal Office Systems Exposition) held July 19-21, 2011 at the Walter E. Washington Convention Center in Washington, D.C.
For more information visit http://www.encryptics.com, call 877.454.7595, or support(at)encryptics(dot)com
###