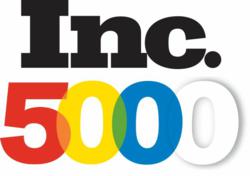 The opportunity for Axium has never been as big as it is right now.
-Alan Mills, CEO
Portland, OR (PRWEB) September 12, 2011
Axium, a leading developer of accounting and project management software for architects and engineers, has made the 2011 Inc. 5000 list, placing as the #3700 fastest growing company in the country and 37th regionally.
Axium reported a 42% growth rate in the last three years at a time when the architecture, engineering and construction industries have been badly hit by a slowing economy.
"For Axium to maintain a strong growth rate in this economic climate is a real testament to the solid foundation that our employees have built," said Alan Mills, CEO. "We continue to focus on putting the interests of the AE industry we serve first. Architecture and engineering firms aren't just seeing the benefit of our products but also in aligning with a financially stable company that is responsive to their needs, with a continued long term commitment to their industry."
Axium credits the size of the firm and its commitment to specific business fundamentals to much of its success.
"We've been unwilling to compromise certain business fundamentals. Our US based support department answers 80% of calls in 30 seconds or less. From day one, our clients get to work with highly skilled team members that understand their industry," said Mills. "Our growth combined with our size allows us to stay nimble. We'll switch directions quickly if we see an opportunity to enhance our clients' businesses and grow the company."
Despite many sectors of the construction industry continuing to lag, the market has stabilized and created an environment where Axium feels they are well positioned.
"The opportunity for Axium has never been as big as it is right now," said Mills. "We continue to hire for key positions to support our growing client base and keep our foot on the gas. We've set and met aggressive revenue targets in this economy and we see no reason that can't continue."
About Axium
Axium helps streamline difficult processes and increase profitability with easy-to-use project management and accounting software for engineering and architectural firms. Axium has been serving the architecture and engineering industries for the past three decades with the belief that our company succeeds when our clients' prosper.
Media Inquiries:
Julie Ginn
Marketing Manager
marketing(at)axium(dot)com
+1 503.688.5700
###