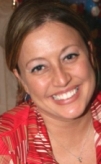 You have to use the same food safety practices you would use at home. Washing hands, and keeping foods out of the danger zones will make for a great party, always.
Orlando, Fla (PRWEB) September 09, 2011
Now that football season is in full swing, don't drop the ball at your next tailgate, let N2N Global help you play it safe. "You have to use the same food safety practices you would use at home. Washing hands, and keeping foods out of the danger zones will make for a great party, always," says Angela Paymard Chairwoman of the Orlando based, N2N Global.
Paymard's Florida based company provides operations compliance, and food safety solutions for food companies, which helps ensure the world's food supply operates in an efficient and effective manner, resulting in a higher quality of food in the supply chain. Paymard works with restaurants, retailers, distributers, packers and processors around the world.
In order to prevent foodborne illnesses, keep food at safe temperatures. Be sure to pack raw hamburgers, sausages, and chicken in insulated coolers with plenty of ice or ice packs. Always take along a food thermometer. Don't worry that your friends might think you're a geek—it will keep them and the food they eat safe. Food in the cooler should be at 40F or lower. Be sure to pack raw meat securely so that its juices don't mix with other foods in your container. Better yet, have separate coolers for meat and fruit and vegetables and dip to prevent cross- contamination.
If you are serving hot food, don't forget the rules. Hot take-out foods should be eaten within 2 hours of buying them. That's 1 hour if the temperature outside is above 90F. Keep soups, chili, and stew in insulated containers made for hot foods. They should be kept at 140F or above.
"Keep everything clean. Bring extra water and wipes for keeping hands and utensils clean. It's a good idea to bring extra cooking utensils and to use plastic ware," Paymard suggests.
If you plan to marinate meats, the USDA recommends that you do so in the refrigerator. Don't mix raw meat and poultry. Don't reuse the marinade. Be sure to transport the marinated meat in a cooler until you are ready to fire up the grill.
Cook hotdogs until they are steaming hot and hamburgers until they reach 160F. If you are serving shrimp cocktail or dips, it's a good idea to serve those items on a bed of ice. Happy tailgating! You may want to appoint a food referee to help keep track of what you bring and how it's handled. Give them a whistle, and a thermometer.
About N2N Global
N2N Global's product suite brings powerful solutions for all members of the food supply chain. For Supply Side companies, N2N offers agri-ERP solutions , farm management, food safety, business analytics and traceability software.
For direct to consumer and buy side companies, N2N offers food safety, compliance, and asset tracking tools to help ensure the food supply is properly managed for minimized risk. N2N Global provides comprehensive solutions for companies looking for ways to improve efficiencies, enhance profitability, and ensure food safety.
To contact Angela Paymard directly, visit her on N2N's twitter page. For more information, please visit http://www.n2nglobal.com .
###