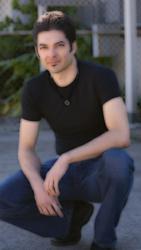 Dating Expert Issues Report Showing That Most Men Do Not Know How To Approach Women
San Mateo, CA (PRWEB) September 13, 2011
If you want to be successful in approaching women, you need to know what works and what doesn't. Most men do not instinctively know this. In a new report by Carlos Xuma, he reveals tips that get men real results.
Carlos Xuma has worked with and interviewed hundreds of men and found that some approaches will never work with women while other approaches are almost always effective.
"The first step is to recognize subtle signals that women send that show they want to be approached," Xuma said. "Women are naturally intuitive, so when a woman gives a man what she thinks is a clear indication of interest, it might go right over his head."
Men mistakenly think that women will be so bold as to wave them over, but very few women would ever do that. Women are not going to wave men over to meet them, rolling out the red carpet. Men are the ones who need to approach women. Not the other way around.
Women are not going to approach men because they don't want a man to think they are too easy. But they do send subtle signals, Xuma says. Men just have to know what those signs are.
"Smiling and eye contact is about as far as she's going to go," Xuma says. "Men better notice it and jump on it. When men don't approach women who do this, then the man has blown it."
By recognizing this, men are that much more ahead of the game.
"This is one reason women seem so unattainable to us," Xuma says. "They are sending signals we are not even getting. So, the trick is to be assertive. Be masculine and approach her."
Xuma's newly issued report shares a few more secrets about how to talk to women, including the fact that women want to be approached and yet men aren't approaching them.
"All these women are sending out these subtle signals and hoping men respond and approach them and few men are doing it. Imagine what could happen if a man conquers his fears of approaching a woman and just does it? She will thank him for it," Xuma says in his new report.
Xuma teaches men how to improve and excel in these three areas so that women will actually flock to the men instead of the other way around. For years, Xuma has been giving dating advice for men that has helped men improve their seduction techniques, learn how to attract women, and build self-confidence to a higher level than ever before.
Carlos Xuma has been a dating expert and attraction adviser for more than 10 years and has appeared on ABC and CBS television, as well as Playboy radio. He's the author of The Bad Boy Formula, Secrets of the Alpha Male, the Girlfriend Training Program, and numerous other books and articles. He has also been recognized for his work sharing dating advice for men and helps them learn how to approach women.
For more information, visit Carlos Xuma's website at http://www.carlosxuma.com.
###