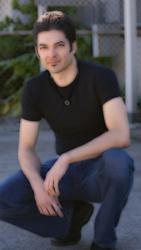 Dating Guru Carlos Xuma Releases Tip Sheet on The Five Best Ways to Flirt With Women
San Mateo, CA (PRWEB) September 13, 2011
Although it seems like some men were born with the ability to flirt with women, most have learned over time what works and what doesn't. Any talk of sex usually results in a strike out. In Carlos Xuma's latest report, he reveals that showing interest through body language, usually gets them the results they want.
"Here's my first tip," Xuma says. "Women don't want, need, or even like sexual innuendos or hints from men that the man wants to have sex with her. Why not? It's a given."
Men usually aren't that mysterious. Women know that most men who flirt with them are sexually attracted to them. Women don't care about that. What they care about is the man demonstrating that he is different than all the other men out there.
"This is the key on how to seduce a woman: show you are original and not cut from the same mold as every other guy out there," Xuma says in his newly issued tip sheet on flirting.
So, what should men do if they want to learn how to flirt?
"First, men should take some time to demonstrate that they are worthy by showing he is self-confident, self-disciplined, and has a sense of humor," he says. "Then, as men see how to attract women, the woman will start to wonder whether the man is also attracted to her."
At this point, Xuma advises men to sit back and watch what happens. Put the ball in the woman's court. The woman will most likely drop a hint that she is attracted to the man.
This is just a small portion of what Xuma teaches men in his newly released tip sheet on how to flirt with women. Men looking for more information can find a variety of ideas on how to improve their flirting game in his report.
Xuma teaches men how to improve and excel in these three areas so that women will actually flock to the men instead of the other way around. For years, Xuma has been giving dating advice for men that has helped men learn how to flirt with women, improve their seduction techniques, learn how to attract women, and build self-confidence to a higher level than ever before.
Carlos Xuma has been a dating expert and attraction adviser for more than 10 years and has appeared on ABC and CBS television, as well as Playboy radio. He's the author of The Bad Boy Formula, Secrets of the Alpha Male, the Girlfriend Training Program, and numerous other books and articles. He has also been recognized for his work sharing dating advice for men and helps them learn how to flirt with women.
For more information, visit Carlos Xuma's website at http://www.carlosxuma.com.
###