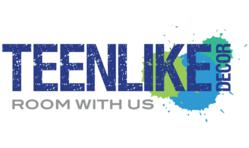 We don't want to see any artist lose out on the chance of impacting a teen room.
Chicago, IL (PRWEB) September 09, 2011
When visiting the website of Teenlike.com, Inc., with its ongoing design competition determining what they sell, it's clear that community is what drives the new company. On a mission to change the way people look at home decor, Teenlike wants to make clear how much the designers are an important part of driving their mission. So important, that the company puts the spotlight on a feature for designers who are not so sure if their work measures up with the rest of the competition. Under the Submit Designs section of the website, if a designer is not ready to submit their design, they can submit a Critique.
A Critique is a process a designer can put their work through, where members of the Teenlike community determine which designs should compete, and which designs need more work or shouldn't compete at all. Teenlike founder Roland Ghetty believes it's a very beneficial tool for designers looking to increase their chances of winning. "We don't want to see any artist lose out on the chance of impacting a teen room," says Ghetty. "We want to see that design that an artist is unsure of become someone else's favorite duvet cover or rug." After the designer receives enough feedback about their critique, for example, their design is ready to be submitted, they can submit their design to the competition. And if that design becomes a home decor favorite with the community, the designer is rewarded big for their contribution, a $500 cash prize, plus 2.5% of their winning design's sales.
This feature serves as both a confirmation of a job well done, and a reality check. But Teenlike believes it's much better to receive the good, or not so good news this way, and encourages the designer to put their best foot forward.
About Teenlike:
Teenlike is an ongoing, online home decor design competition, where winning designs are printed on home decor products, including bedding and rugs.
For more information, visit http://www.teenlike.com
###