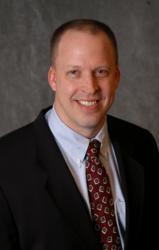 The need to effectively manage quality on a global scale is becoming more important than ever.
Chantilly, VA (PRWEB) September 14, 2011
InfinityQS International, the leading provider of real-time quality control software solutions, today announced that Doug Fair, Vice President of Technical Services, will speak at the 2011 Quality Expo Chicago, held Sept. 20-22, at McCormick Place North. Fair will present "Deploying a Global Quality System," as a part of Session Q300, "Increasing Global Value," from 9 a.m. to 4 p.m. on Thurs., Sept. 22.
A Six Sigma Black Belt, published author, and expert in statistical methods for quality management, Fair will discuss how manufacturing companies can leverage modern technologies to maintain a global quality system, providing examples of the accompanying benefits, challenges, and opportunities. Fair speaks from direct experience, as InfinityQS recently developed and released ProFicient on Demand – a web-based version of the company's flagship SPC solution that allows manufacturers to monitor quality in real time from anywhere across the supply chain. InfinityQS will be demonstrating ProFicient 4.4 and the capabilities of ProFicient on Demand at booth 923 throughout the conference.
Quality Expo is the leading quality show and conference that provides hands-on access to the newest tools and broadest array of technologies to help ensure quality, reduce costs, streamline process, and deliver the value customers expect.
Fair commented, "As manufacturing companies grow, supply chains expand, and regulations increase worldwide, the need to effectively manage quality on a global scale is becoming more important than ever. By taking advantage of today's newest technologies, companies can deploy cost-effective global quality systems which allow real-time monitoring of quality data from suppliers, vendors and plants located anywhere in the world."
Fair will again present "Deploying a Global Quality System," as a live webinar, on Wed., Sept. 28, at 2 p.m. (ET). To register for the free webinar, visit http://www.infinityqs.com/resources/demos-webinars.
For more information about Quality Expo Chicago: http://www.canontradeshows.com/expo/qexpo11/index.html.
About InfinityQS International
InfinityQS is the leading provider of SPC software and services to a broad array of companies, from multi-national giants to smaller, more specialized manufacturers. InfinityQS develops software solutions to help manufacturers to monitor, control and improve the quality of their manufacturing operations across a site, an enterprise or an entire supply chain, continuing to provide significant returns on their initial investment and increase productivity. The company's goal is always to improve clients' internal quality standards and ensure their continued success in the global marketplace. For more information about InfinityQS: http://www.infinityqs.com.
###