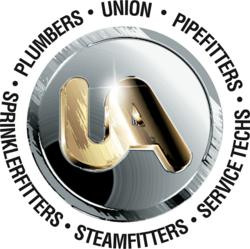 Annapolis, MD (PRWEB) September 09, 2011
United Association General President William P. Hite issued the following statement, declaring strong support for President Obama's new Jobs Plan:
Challenging Congress to put aside partisan politics and do the right thing for American workers, President Obama laid out a bold plan to revive our economy and turn our country around. Jobs, jobs, jobs – was the key theme of the President's address to a special joint session of Congress last night and in his message he once again demonstrated his unwavering support for and commitment to American workers. He also showed great personal courage in taking his message directly to the United States Congress and to the American public.
Clearly, this is a President who gets it, who feels the hardship working families deal with every day. Introducing the 'American Jobs Act,' President Obama called on Congress to cut payroll taxes, create a special new infrastructure bank and put Americans back to work building the schools, airports and roads and bridges our country so vitally needs. The President also proposed new trade policy and investment plans to help revitalize our manufacturing base. 'Made in America' used to stand for the highest quality products in the world and they will again if the current Congress sees the light and gets behind the President's new initiative. Specific provisions were also included to create employment for returning veterans who clearly deserve the absolute best this country can give them.
Now it's up to each and every one of us to stand up and start telling our Congressional Representatives and Senators to stop all the infighting that has ground our government to a halt. It is time for Congress to put people above politics and do the job they were elected to do. I will be urging all United Association members and their families to join with me in calling Congress to demand swift passage of the President's Jobs Act.
"We must lend our voices to that of President Obama—as much all working Americans. The circumstances are too dire and the stakes too high for us to wait any longer," added Hite.
About the United Association
The United Association is a multi-craft union whose members are engaged in the fabrication, installation and servicing of piping systems. There are approximately 340,000 highly skilled United Association members who belong to more than 300 individual local unions across North America. The United Association has been training qualified pipe tradesmen longer than anyone else in the industry, with premier training programs including five-year apprenticeship programs, extensive journeyman training, organize instructor training, and certification programs.
###