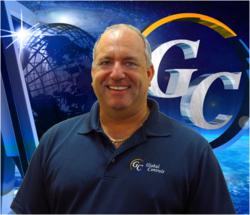 Modernizing and upgrading power plant instrumentation and controls is no longer an option but a necessity in order to obtain maximum performance and availability from a power plant.
Orlando, FL (PRWEB) September 10, 2011
Global Controls LLC, a power engineering technology development firm providing modernization and retrofit services for gas turbine equipment, is gearing up for a busy Winter Season as power plant managers look to procure cost-efficient turbine control and distributed control system (DCS) system upgrades that can increase availability and decrease downtime—a key measure of power plant managers performance in the competitive energy industry.
Armed with a team of software developers, DCS and turbine control engineers, Global Controls' president Ron Walker has carved a niche for his company, which offers control panel and instrumentation upgrades designed to maximize the operational lifetime of gas, steam and aeroderivative turbines found in power generation facilities.
Maximizing the utility and value of capital equipment such as gas turbines is no easy task as field service engineers must often travel across the world to install and program elements such as the turbine controls' human-machine interface—also known as HMI—which controls the operation of these prized assets.
Critical maintenance is often associated with the discretionary budgets available to power plant managers who are in charge of maintaining optimal performance and uptime during peak seasons such as the Summer and Winter—an effort best served by minor repairs and proactive maintenance such as equipment upgrades and retrofits.
One such critical upgrade is best served by Global Controls Interface product line—officially designated as 'GCI'—which was developed by Walker's team as an OEM-alternative replacement to current General Electric 'I', 'G' & HMI™ operator interfaces for MkIV* & MkV GE Speedtronic™ turbine control panel systems.
Not wanting to reinvent the wheel, Global Controls designed the 'GCI' software to use GE Intelligent Platform's Cimplicity 8.0 as the 'HMI' operator graphical interface, providing Proficy Historian as an option—a feature that is highly valued by seasoned power plant managers seeking to maximize the operation of their turbines through the use of analytical software.
"Modernizing and upgrading power plant instrumentation and controls is no longer an option but a necessity in order to obtain maximum performance and availability from the plant," says Ron Walker, President of Global Controls LLC. "It is an imperative for any power plant manager who wants to avoid costly repairs and increase the availability and performance of its power generation equipment—particularly before peak seasons such as the upcoming Winter."
Power plants failing to upgrade their turbine control systems risk enduring downtime and a loss of revenue that can add to other problems related to the 'wear and tear' factor of power generation equipment—a problem that no energy facility should face when a proactive maintenance plan is in place.
Ron Walker is scheduled to speak at the CTOTF Users Group Conference on September 14th, 2011 in Scottsdale, AZ, and has three decades of experience working in turbine control systems for the power generation industry, giving him ample knowledge about the challenges power plant managers endure.
ABOUT GLOBAL CONTROLS:
Global Controls LLC is an engineering technology development company with expertise in turbine control systems, excitation and rotating equipment controls for the Power Generation industry. The company is based in Orlando, Florida, and provides highly skilled on-site support engineers and products for turbine control system operations, startups, and upgrades modifications. Global Controls has over 20 years of experience in the modification, upgrading and retrofit of turbines manufactured by GE, Hitachi, Siemens, Westinghouse, Woodgroup, ABB, and Solar Turbines.
For more information about Global Controls, please visit http://www.Global-Controls.com.
MEDIA CONTACT:
Dan Myers
Chief Operating Officer
Global Controls, LLC
Phone: 407.812.1313
Email: dan.myers(at)global-controls(dot)com
###