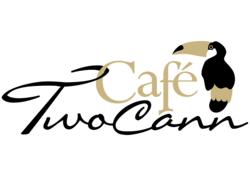 With YESpay, we have achieved approximately savings of £20 per month against bank owned terminals.
London, UK (PRWEB UK) 9 September 2011
YESpay's fully managed cards payment solution, EMBOSS, helps small businesses achieve operational efficiency and savings in time and money by using a fast and reliable payment processing service. Café TwoCann is a family run Café-Restaurant in the prestigious Swansea Waterfront development, serving approximately 150 customers a day.
The owners chose to switch to YESpay's EMBOSS managed payment service as they wanted to have a payment solution integrated to their Point-Of-Sale (POS) system. Previously they were using two credit card terminals supplied by their acquiring bank – not linked to their POS system but connected to a basic telephone line.
This solution was causing several issues, such as transaction errors from miskeying transaction amounts, slow authorisation times resulting in customer queuing and difficulty in reconciliation, hence it has been decided to migrate to a fully integrated payment solution using YESpay. The installation of EasyV-Hospitality with Café TwoCann's POS system was very easy and took just a couple of days to complete! The benefits to the business were immediate: more accurate card sales, speedier authorisation, user-friendliness, less errors in taking card payments. Indeed, this integrated solution allows Café TwoCann to offer a fast and faultless service to its customers, while effectively serving more clients in less time. Debit or credit card payment checkout is no longer an issue as YESpay's payment service fulfills end-to-end authorisation requests in less than 5 seconds.
EasyV-Hospitality is the most comprehensive pre-accredited portable card payment solution, with full support for split bills and gratuity functions, for pay-at-table EMV Chip and PIN cards within restaurants, bars and clubs. Real time reporting is also available online so that the merchant can keep track of daily payments and reconcile with its EPOS system. EasyV-Hospitality can be used in either standalone or integrated-with-EPOS mode so that multiple EPOS tills can use one or more portable devices to accept payments. Using simple menu options, restaurant and bar staff can confidently accept any card payment securely authorised and settled with their Card Acquirer via YESpay's pre-accredited and PCI-DSS (level 1) approved EMBOSS payment gateway. Last but not least, YESpay's EasyV-Hospitality is offered with no infrastructure costs and priced at a low monthly fee per POS system.
When asked about the benefits of this outsourced payment solution, Dennis Cann, Owner of Café TwoCann says "We have achieved approximately savings of £20 per month against bank owned terminals. We also save staff time by not requiring reconciliation with our ePOS system as YESpay is integrated and gives us access to web based real-time reporting. I believe YESpay is a great company to work with and allows Café TwoCann to compete with larger businesses. This is achieved by providing card solutions with value-added services, such as Gift Cards and Web payment options as a pay as you go service. I would truly recommend their products and services to any small business that wants to automate their payments and stay ahead of their competitors."
YESpay is ideal for small merchants but Rohit Patni, EVP Sales & Marketing at YESpay International also explains why EMBOSS perfectly fits the needs of larger retailers: "YESpay caters to merchants of all sizes, from one till shops to hundreds of integrated POS systems in big retail chains. Small businesses, in particular, can attain significant savings by migrating to YESpay's managed payment service integrated to their POS system. Today, EMV Chip and PIN is a must-have card payment option for a business and with integrated payments, the checkout process becomes quicker and erases human errors. The cost of compliance, which can be a major concern for small merchants, is also taken care of with YESpay's easy to integrate solution."
About Café TwoCann
Situated in one of the historic, original dock buildings of SA1 area, Cafe TwoCann enjoys commanding views across the award winning Sail Bridge. Designed with simple elegance and modern comfort, the interiors make subtle use of natural stone and wood to reflect the influences on TwoCann cuisine. We are located in Swansea, South Wales. Our postal address is Unit 2, J Shed, Kings Road, Swansea, SA1 8PL, United Kingdom.
http://www.cafetwocann.com
About YESpay International Limited:
YESpay International Ltd. provides highly secure and scalable EMV Chip & PIN and Interac credit/debit, contactless, e-commerce and gift card payment services to merchants in Europe and North America. Through EMBOSS, YESpay's payment gateway, merchants can accept integrated card payments within EPOS, MOTO and e-commerce systems with minimal capital investment and low services costs. EMBOSS has been generically pre-accredited by major Card Acquirers in Europe and North America (including First Data Merchant Service, Chase Paymentech) ensuring merchants can upgrade their retail systems within 2-4 weeks without further bank approvals. Besides, EMBOSS is end to end PCI DSS Level 1 certified and supports enhanced security features such as Point-to-Point encryption and tokenization, making sure that no card data is exposed to the merchant or transmitted over unsecure networks. http://www.yes-pay.com
YESpay International Ltd Offices:
UK Headquarters: Checknet House, 153 East Barnet Road, Barnet, EN4 8QZ, UK
UK/Europe phone: +44 - 203 - 006 - 3790
Canadian Office: 116 Spadina Avenue, Suite 201, Toronto, Ontario, M5V 2K6, Canada
Canada/USA phone: 1 855-YES-PAY- 1
PR Contact: Sophia Dahri, Marketing Manager, ext. 505, sophia.dahri(at)yes-pay(dot)com
# # #