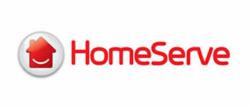 We are pleased to announce today that we are entering the manufacturer warranty market in the USA with an agreement with A O Smith Water Products, one of the largest manufacturers of water heaters in the USA
(PRWEB) September 12, 2011
HomeServe plc will today host a seminar for institutional investors and analysts focusing on its USA business. At the seminar the management team of HomeServe USA will discuss the growth opportunities for the business in the USA, as well as highlighting its experience and operational capabilities.
The seminar will take place from 09:00 - 14.00 BST at The Mermaid Conference & Events Centre, Puddle Dock, Blackfriars, London, EC4V 3DB. The presentation materials will be available at HomeServeplc.com later today.
The Group confirms that it continues to trade in line with the guidance provided in its Interim Management Statement on 29 July 2011. HomeServe will issue a pre-close trading update at the end of September and no further comment on current trading will be provided at today's seminar.
We are pleased to announce today that we are entering the manufacturer warranty market in the USA with an agreement with A O Smith Water Products, one of the largest manufacturers of water heaters in the USA. Manufacturer warranties are a successful part of our HomeServe UK business and we look forward to replicating this in the USA.
Contacts
HomeServe plc Tel: 01922 427979
Richard Harpin, Chief Executive
Martin Bennett, Chief Financial Officer
Mark Jones, Head of Investor Relations
Tulchan Group Tel: 0207 353 4200
Christian Cowley
Martin Robinson
More information on HomeServe plc can be found on our corporate website: http://www.HomeServeplc.com
This information is provided by RNS
The company news service from the London Stock Exchange
###