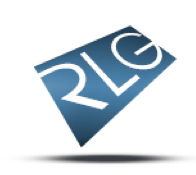 New York, NY (PRWEB) September 13, 2011
RLG has obtained a copy of a "citizen petition" dated August 29, 2011, sent to the U.S. Food and Drug Administration by Public Citizen, a not-for-profit organization that lobbies the government on behalf of the general public. The recent FDA petition was apparently prompted by the June 23, 2011, U.S. Supreme Court decision in Pliva, Inc. v. Mensing (case no. 09-993) and two related cases. The Supreme Court decided that Pliva, a generic drug manufacturer, had a complete "impossibility" defense to the claim against it that it had failed to adequately warn consumers of the dangers of a drug it had manufactured, in violation of the laws of Minnesota.
Public Citizen is asking the FDA to change its regulations to not only permit but to require that generic drug manufacturers keep product labels updated to reflect all significant potential hazards of the drug and adverse side effects. "Under current regulations," the petition notes, "the FDA has the sole responsibility for updating generic labeling to reflect such hazards, as the generic manufacturer may not revise labeling on its own to reflect newly discovered hazards."
But, Public Citizen, citing to a 2009 Supreme Court decision—Wyeth v. Levine—remarks, "the FDA has limited resources to monitor the 11,000 drugs on the market, and manufacturers have superior access to information about their drugs, especially in the postmarketing phase as new risks emerge." Concluding that "generic manufacturers' lack of responsibility for ensuring the post-approval adequacy of product labeling threatens patient safety," Public Safety has proposed certain specific amendments to the current regulations to authorize all drug manufacturers alike to avail themselves of the so-called "changes-being-effected" (CBE) and "prior-approval-supplement" (PAS) procedures for revision of drug labels.
The Rottenstein Law Group maintains a Web site to provide comprehensive information to the public about specific dangerous drugs and defective medical products. Those who wish to learn about particular harmful medications or faulty devices will be able to find all relevant information at the site, which is updated regularly as new information becomes available. The Web site URL is http://www.rotlaw.com.
About THE ROTTENSTEIN LAW GROUP
The Rottenstein Law Group is a New York-based law firm that represents clients in mass tort actions. The firm was founded by Rochelle Rottenstein, who has more than two decades of experience as a lawyer, to represent clients in consumer product injury, mass tort, and class action lawsuits in a compassionate manner. http://www.rotlaw.com
Contact:
The Rottenstein Law Group, LLP
Rochelle Rottenstein, Esq.
1259 Veeder Drive
Hewlett NY 11557
(212) 933-9500 (office phone)
(212) 933-9980 (facsimile)
rochelle(at)rotlaw(dot)com
###