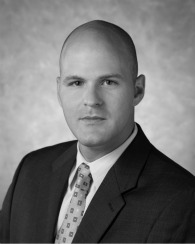 A key strategy to strong physician relations is the knowledge of physician resource needs as they apply to the community served and the goals and strategy behind hospital-physician alignment.
Kansas City, MO (PRWEB) September 12, 2011
Integrated Healthcare Strategies, a consulting firm dedicated exclusively to improving the operations of healthcare organizations, today announced that Tony Kouba has joined the firm's Physician Services practice as a Senior Consultant. Kouba brings his expertise in identifying community health needs and facilitating physician resource planning for healthcare organizations, an area receiving increased attention as a result of new regulations passed in the Patient Protection and Affordable Care Act.
Kouba has extensive experience in healthcare organization management and consulting, specializing in strategy formulation and evaluation of health care providers. "His skill in utilizing trends observed from market assessments while factoring acutely specific details of health systems, hospitals, and physician groups to provide innovative recommendations to clients is invaluable in this area," said Chad Stutelberg, Executive Vice President and Practice Leader for the Physician Services group. "Tony has demonstrated success in conducting market assessments, financial modeling, physician profiling, and hospital-physician alignment facilitation."
Integrated Healthcare Strategies expanded its physician service offerings to include community health needs assessments as well as physician resource planning in response to client needs and the rapidly changing healthcare environment in which integrated delivery models will be essential for meeting patient care standards while concurrently running a successful operation.
The new service area will allow the firm to assist clients in developing action plans for the recruitment and retention of necessary healthcare professionals into the organization's community and to adopt an implementation strategy to meet outstanding community needs. In addition, new requirements established in the Patient Protection and Affordable Care Act call for qualifying healthcare organizations to conduct a Community Health Needs Assessment (CHNA) every three years - failure to do so could result in a hefty excise tax of $50,000.
"A key strategy to strong physician relations is the knowledge of physician resource needs as they apply to the community served and the goals and strategy behind hospital-physician alignment," said Bob Erra, President of Integrated Healthcare Strategies. "With Tony Kouba on our team, we add physician recruitment needs assessment to our core competencies of physician compensation and physician alignment strategies."
Prior to joining Integrated Healthcare Strategies, Tony Kouba worked in multiple healthcare settings including an integrated healthcare system, a children's hospital, an academic medical center, and for the federal government. Kouba received a Bachelor of Arts degree in Biology from Gustavus Adolphus College. Post-graduate education at the University of Minnesota earned him a Master of Science degree in Health Services Research, Policy, and Administration, and a Master of Health Care Administration degree. Kouba is a member of the American College of Healthcare Executives (ACHE).
About Integrated Healthcare Strategies
Integrated Healthcare Strategies provides not-for-profit healthcare organizations with direct access to a comprehensive array of healthcare-specific services, delivered by professionals from the industry who understand the rigors of running a healthcare organization – from the lunchroom to the Board Room. Its client list is a "who's who" of healthcare organizations including over 1,200 major healthcare providers, 1,800 hospitals, and 700 independent and affiliated medical groups. Integrated Healthcare Strategies specializes in the areas of physician strategy and compensation, physician leadership and alignment, physician resource planning, physician practice management, staff and director compensation, executive compensation, mergers and acquisitions issues, human capital solutions, labor relations, leadership transition planning, executive search, employee surveys, performance management and board governance solutions. For additional information, contact Julie McCauley at 800-327-9335 or at julie.mccauley(at)IHStrategies(dot)com. Visit Integrated Healthcare Strategies online at http://www.IHStrategies.com.
###