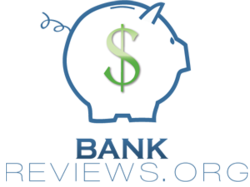 I have just moved to a new city, so I was looking for the right bank for me. Thanks for the reviews and information provided to me by BankReviews, my banking experience in my new city is better than my last bank. --Dani
Fort Collins, CO (PRWEB) September 13, 2011
Needing a new bank? Wanting to know how current bank stacks up against its competitors? Finally, there is somewhere reliable to go. Bankreviews.org is the go-to spot to find the latest financial information, local and national banking reviews from real customers, financial calculators and tools.
Bankreviews.org started in 2010 and is taking off with ease. The website has expanded exponentially to serve a wide range of people. With informational tabs on the Economy,Banking News, CD Rates, Checking Account and Savings Accounts, IRA, the Money Market and Mortgages, this easy to navigate website makes it a little bit easier to manage money in a hard-to-manage economy.
When the website does not have the exact information being sought, try their interactive Facebook fan page, named Bank Reviews. There are various alternating tools, directed from the website, and a United States map to view and post bank reviews. To get multiple updates throughout the day on financial happenings in the country, follow @ "Bank_Reviews" on Twitter.
Do not forget to keep checking back on the website for Bankreviews.org to join the Google+ network, in addition to the blog. Anyone who needs to "Fatten up" their piggy-bank needs to stay involved with this fresh and resourceful take on finances. For more information, visit the website at http://www.bankreviews.org or visit any of the social media platforms.
For more additional information, contact the website directly at http://www.bankreviews.org or by e-mail at bankreviews.com(at)gmail(dot)com
# # #