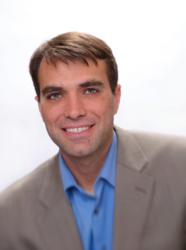 "Portland is honored to welcome representatives from communities who are taking responsibility for the long-term well-being of their children."
-- Mayor Sam Adams
Portland, Ore. (PRWEB) September 09, 2011
More than 300 educators, elected officials, community leaders, business leaders and others from 20 communities throughout the United States are expected to attend the second annual national Strive Network convening September 15 and 16 at the Governor Hotel downtown.
The convening, titled "Program Rich and System Poor No More: Building the Civic Infrastructure to Support Every Child Cradle to Career," will explore how communities building a Cradle-to-Career civic infrastructure can identify, sustain and scale strategies to help kids succeed from birth through careers.
Portland Mayor Sam Adams and Strive Network Managing Director Jeff Edmondson will speak at the opening session of the event at 8:30 a.m., Thursday, September 15. The session is OPEN PRESS, and @strivenetwork will be microblogging from the event, which can be followed under the Twitter hashtag, STRIVEC2C. The convening agenda can be found here.
Led by the Portland Schools Foundation since 2010, Portland began building its P-20 Cradle-to-Career framework in 2009 with leadership from Portland State University, and the now dissolved Leader's Roundtable and Portland Mayor and Multnomah County Chair's Education Cabinet. Portland is now one of seven national demonstration sites in the Strive Network, along with Cincinnati, Houston, East Bay, Richmond, Seattle, and Boston.
"Portland is honored to welcome representatives from communities who are taking responsibility for the long-term well-being of their children," Adams said. "Our community has made a commitment to do our part to help our youth thrive, and today we are building powerful tools to move forward strategically, systematically and collaboratively."
The convening includes strands based on the four pillars of the Cradle-to-Career framework, a proven process to share expertise, identify and adapt programs that work, and develop effective tools and resources that can be brought to bear on specific challenges. That framework includes: Shared Community Vision, Evidence-based Decision Making, Collaborative Action, and Investment and Sustainability.
Edmondson said the fact that more than 300 people have registered for the event represents increased interest in communities who are serious about improving education outcomes for young people.
"What excites me about this convening is that participants will be able to see how they can create a successful system to improve education by focusing a community's academic, business and civic sectors on outcomes of proven value," Edmondson said.
Dan Ryan, CEO of the Portland Schools Foundation, said his community is seeing progress in Portland in just this first year of development.
"Cross-sector collaboration that includes kids and student achievement is at the center of everything we do. This collaborative effort acknowledges both the good work that already exists in our community and the fact that we have to invest in building an infrastructure that improves outcomes for kids," Ryan said. "We look forward to hosting partners to share and learn from communities from across the nation about what's working to keep people at the table and to keep this important work moving forward."
Since its inception in Cincinnati and Northern Kentucky in 2006, communities in more than 20 states and the District of Columbia have demonstrated interest in replicating Strive's Cradle-to- Career sustained-improvement approach.
Strive is catalyzing a national movement focused on the success of every child from cradle to career. Building on the principles of collective impact, Strive is helping communities create the civic infrastructure to unite stakeholders around shared goals, measures and results in education, and organizing a national network of cradle to career communities. Strive is a subsidiary of KnowledgeWorks.
KnowledgeWorks is bringing the future of learning to America's high schools and creating widespread, lasting change in the communities and states we serve. Our portfolio of high school approaches includes New Tech Network high schools, EdWorks high school redesign, Science, Technology, Engineering and Math (STEM) and Early College High Schools.
# # #