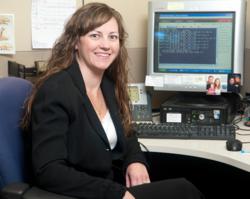 Milwaukee, WI (PRWEB) September 12, 2011
Adelman Travel Group is transforming the travel industry with an innovative approach to integrating technology and travel. The Milwaukee-based company provides a turn-key approach to travel management, incorporating cutting edge technology for corporate travel, meetings and events so all travelers - including those joining from remote locations, enjoy the same professional experience. Adelman, with more than $300 Million in annual revenue, provides business-to-business travel management solutions on a global scale.
Adelman's newest innovation is "Global Gateway," a proprietary solution providing consolidated global data in real-time, allowing corporations to have immediate access to their global travel information. "Corporate travel buyers want to globalize their travel programs to gain transparency and drive down costs while having time-sensitive security procedures in place," said Steve Cline, Adelman's Chief Operating Officer. "To do this effectively, customers need immediate access to their global information, a complex process because so much of the information is decentralized. Global Gateway fills this gap by providing data in real-time, unlike most other solutions that deliver such information up to 30 days after month-end."
Global Gateway is just one of many technology advantages provided by Adelman. One of their goals is to assure companies can leverage technology for optimal results. "Every company and every business traveler understands the benefits of using video conferencing, voice over IP (VoIP), webinars and other similar solutions," according to Angela Abbate, Adelman's Vice President of Global Operations. "The challenge is assuring technology is properly configured, tested and deployed so everyone attending a conference or meeting receives maximum benefit. Too often, the 'experience' is lost due to technical failures. Our unique technology management capabilities are designed to eliminate these challenges before they become issues. Our VideoTravel TM solution is a perfect example. Companies and business travelers have choices when it comes to travel planning; our goal is to provide all the options required to meet those needs."
"There are many reasons why technology poses these challenges", continued Cline. "Once a meeting is moved from your office to a video location, you no longer have control of the environment," he noted. "That can make it quite challenging for your own IT team to optimize the media and communications for your event. The results can be disastrous when key participants of the meeting are negatively impacted, whether these participants are your employees, business partners or sales prospects."
Recognizing this need, Adelman added technology management as a core capability. While the company is best known for providing world-class travel solutions, it can now manage the technical needs of your travel transaction with the same level of professionalism. While others in the industry fear technology will erode travel sales, Adelman has embraced technical solutions, consistent with their commitment to be a full service provider for its customers. Global Gateway is just the newest example of why Adelman recently earned the CIO "Top 50" award for technology integration. An example of this is Adelman's VideoTravel TM program which offers video conference alternatives when considering travel/meeting options.
"Our evolving capabilities demonstrate how Adelman lives up to our promise of transforming travel for our customers," said Abbate. "We believe adding new technology to our portfolio provides another important option for our clients, and allows us to stand apart from other providers. When combined with our ability to provide cost-effective management of hotel, air and other transportation needs, we're confident we deliver the best bottom-line value for our customers. Value and choices are what our clients both want and need in this economy."
For more information about Global Gateway and Adelman's other technical capabilities, including interview opportunities and a demonstration, please contact Steve Cline, Chief Operating Officer: by phone (414) 410-8351; by e-mail (scline(at)adelmanmail(dot)com).
About Adelman Travel Group
Adelman Travel Group is a unique provider of travel management for corporations with both national and global requirements. It has four regional travel solution centers: Hartford, CT., Milwaukee, WI, Fort Worth, TX and Irvine, CA. Adelman is a shareholder in RADIUS, a global travel company with more than $19 billion in sales located in over 80 countries worldwide. The company offers dedicated affiliate offices in Asia, Canada and Europe and operates full-service, onsite travel centers for corporations throughout the United States and worldwide. Adelman was founded in 1985 and is headquartered in Milwaukee, WI.
###