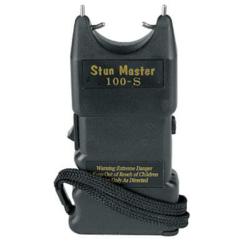 "Remember, it's not IF, but WHEN a stun gun or pepper spray will help you break free from an attacker"`
Irving, TX (PRWEB) September 11, 2011
The online world of self defense products is immense. There are hundreds of companies selling self defense products and there are many different types of products to choose from such as; Personal Alarms, TASERS, MACE, Pepper Spray, Stun Guns, Animal Repellents, Safety Lights, Knives, Metal Detectors, Diversion Safes, Child Safety Products, Instructional Fighting DVD's and much more.
ACS Personal Security handles all of these products and hundreds more. Whether it is something to be used as protection while walking alone at night or to be purchased for a gift,stun guns, pepper spray or TASER products are very much in demand.
ACS will happily answer any questions about a specific product and will give detailed instructions on how to use any of the products they carry.
ACS Personal Security has several of their self defense products available in their office, however, the bulk of the product line is only available on the company website.
There are products like personal alarms, pepper spray, stun guns, and expandable batons for personal protection and can be purchased as separate items or in pre-packaged kits with several different products.
Additionally, ACS carries a full line of surveillance equipment such as hidden cameras, nanny cameras, stand alone DVR's, dome cameras, bullet cameras, and complete surveillance systems.
Do you really need to bring a pepper spray or stun gun everywhere you go? Probably not, but then again, you can't predict when you will actually need a self defense tool. ACS owner, Jay Kreps, states, "remember, it's not IF, but WHEN, a stun gun or pepper spray will help you break free from an attacker".
Keep in mind, rape, kidnappings, and assaults occur hundreds of times a day - every day, which is especially true if you are a young woman, an elderly person, or a child. There are child kidnappings, rapes and assaults on women of every age, and the perpetrators are just waiting to take advantage of you.
At ACS Personal Security there are many different and unique items, like an expandable stun baton, lipstick pepper spray, or different kinds of everyday items like a door stop alarm or flashlight stun gun. ACS has a 90 day return policy and a warranty for each product carried as well as among the lowest pricing in the industry.
Stun Master Stun Guns are featured at ACS Personal Security as are several TASER products. Females especially like the many different types of pepper spray that is carried such as the LIPSTICK look alike pepper spray, and the CELL PHONE look alike stun gun!
About Advanced Commercial Solutions:
ACS started as a background fingerprinting - notary and drug screening company. While they took appointments in their centrally located office in Irving, TX, they specialized in offering mobile service to people who just didn't have the time to come in to the office for these services. ACS Fingerprinting developed a large corporate client base and continues to serve the general public in the Dallas - Ft Worth Metro area.
Company owner Jay Kreps, kept looking for another business that would complement the existing fingerprinting, notary, and drug screening services and decided self defense products would be a good match and would be able to co-exist in the same office in Irving.
He researched and found a company that would supply him with name brand self defense products and surveillance equipment, had his websites built, and started his new business selling self defense items. Because of his 25 plus years in law enforcement, he knew the need for safe, quality made self defense products and surveillance products were much needed and in demand by the general public.
Fan us on Facebook: http://www.facebook.com/#!/pages/ACS-Personal-Security/208827269176495?sk=wall
###