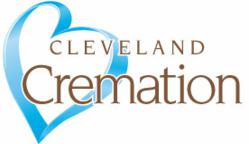 No cost cremation
Cleveland, OH (PRWEB) September 12, 2011
Cleveland Cremation is not a traditional funeral home, so it would make sense that they don't offer traditional funeral or cremation services. Cleveland Cremation has a professional, working relationship with LifeLegacy Foundation (http://www.lifelegacy.org) which was established in 1997 as the first and only federally approved 501(c)(3) non-profit research organization that is accredited by the American Association of Tissue Banks (http://www.aatb.org). Together, they offer no cost cremations to persons who qualify as a donor.
In these tough economic times, Cleveland Cremation strives to find different options to provide to families in their time of need. Cleveland Cremation is proud to say that they are the only Cleveland area company that provides the no cost cremation service.
The process is simple. At no cost to the families, a person can become a whole-body donor after they are approved by LifeLegacy's short phone interview. When the death occurs, all the family needs to do is contact Cleveland Cremation at 440-238-1200 and they will take care of the rest of the process. Within a few short weeks, the donor's cremains will be returned.
The mission of Cleveland Cremation is to reduce cremation costs for Cleveland, Ohio families. Using our services will typically save your family 40% of the cost of using a traditional funeral firm.
For years, Cleveland families have trusted and valued Cleveland Cremation's understanding that cremation is a dignified method of disposition just like traditional burial. The families we serve believe cremation is the best for their family and are attracted to the simple, affordable & worry free approach of Cleveland Cremation.
If cremation is right for you, Cleveland Cremation keeps it simple. Families may choose either no cost cremation or simple cremation and may choose a memorial service or a church ceremony if the family wishes to do so. These are the alternative options to several days of viewing and elaborate services at a traditional funeral home. This is simple and affordable and the ceremony can be accomplished in a simple, meaningful way.
Cleveland Cremation is located at 15784 Pearl Road in Strongsville, OH. You can contact Cleveland Cremation 24 hours a day, 7 days a week at 440-238-1200 or you can learn more about us by visiting our website, http://www.clevelandcremation.com.
###