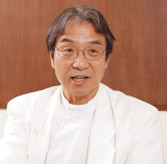 The SAP-MS technology is used to manufacture HepaSphere™ Microspheres, which in the European Union are marked for the embolization of liver cancer and metastatic liver tumors with or without doxorubicin delivery.
South Jordan, UT (PRWEB) September 12, 2011
A new treatment for metastatic breast cancer using transarterial chemoembolization (TACE) for targeted drug delivery was presented at the CIRSE scientific symposium (http://www.cirse.org) in Munich, Germany by Shinichi Hori, MD, PhD, Director, Gate Tower Institute for Image Guided Therapy, Rinku, Japan. The TACE treatment was performed on patients who had a life-threatening recurrence of the cancerous lesion after having standard treatment. Merit Medical Systems, Inc. (NASDAQ: MMSI) was the education sponsor of the Emerging Therapies symposium.
Dr. Hori developed the superabsorbent polymer microspheres (SAP-MS) and first used it in 1992 at Osaka University Hospital, Japan. Since then he has continued to research new medical interventions for targeted drug delivery to cancer lesions. Of the breast cancer cases presented at CIRSE, all women are tumor free after three years. The breast cancer metastases located in skin, lymph node, lumbar spine, chest wall and liver were treated with SAP-microspheres loaded with a chemotherapy drug. The TACE technique targeted the lesions and delivered the cancer-killing drug directly to the tumor. Dr. Hori collaborates closely with the breast cancer oncologists at Izumisano Hospital and Rinku General Medical Center. He developed this breast cancer treatment and similar treatments for liver cancer.
The SAP-MS technology is used to manufacture HepaSphere™ Microspheres (Merit Medical Systems, Inc.) which is CE marked in the European Union for the embolization treatment of liver cancer and metastatic liver tumors with or without doxorubicin delivery. At the Gate Tower Institute for Guided Therapy in Rinku, Japan, Dr. Hori reported in 2010, 15 percent of breast cancer cases evolved into metastatic liver cancer. [http://www.medical-excellence-japan.org/en/facility/04/index.html
"Interventional oncology is the next horizon," said Hori. "Physicians worldwide are making great strides to develop new minimally invasive procedures using embolic microspheres to treat cancerous tumors. Extending and providing a good quality of life for patients with metastatic cancer using transarterial embolic intervention is my mission."
"We have always worked with physicians and interventional radiologists to find the best ways to use our products and improve them to meet the needs of a diverse group of patients. Dr. Hori's work exemplifies the best in physician commitment to improving the quality of care and extending the lives of so many people. We are proud to sponsor these unrestricted education forums for peer to peer medical case reporting," said Fred P. Lampropoulos, Merit's Chairman and Chief Executive Officer.
About HepaSphere microspheres:
Interventional oncologists inject HepaSphere™ microspheres using a microcatheter to selectively enter the arteries that feed the lesion. HepaSphere microspheres are designed to carry and release the anticancer drugs directly to the lesion, minimizing the toxic side effects that are often experienced with traditional chemotherapy. These microspheres are commercially available from Merit as HepaSphere™ microspheres outside of the United States and QuadraSphere® microspheres within the U.S. Merit is a leading manufacturer and marketer of proprietary disposable medical devices used in interventional and diagnostic procedures, particularly in cardiology, radiology and endoscopy.
Statements contained in this release which are not purely historical, including, without limitation, statements regarding Merit's forecasted revenues, net income and other financial results, are forward-looking statements within the meaning of the Private Securities Litigation Reform Act of 1995 and are subject to risks and uncertainties such as those described in Merit's Annual Report on Form 10-K for the year ended December 31, 2010. Such risks and uncertainties include risks relating to product recalls and product liability claims; potential restrictions on Merit's liquidity or its ability to operate its business by its current debt agreements; possible infringement of Merit's technology or the assertion that Merit's technology infringes the rights of other parties; the potential of fines, penalties, or other adverse consequences if Merit's employees or agents violate the U.S. Foreign Corrupt Practices Act or other laws and regulations; expenditures relating to research, development, testing and regulatory approval or clearance of Merit's products and the risk that such products may not be developed successfully or approved for commercial use; greater governmental scrutiny and regulation of the medical device industry; reforms to the 510(k) process administered by the U.S. Food and Drug Administration; laws targeting fraud and abuse in the healthcare industry; potential for significant adverse changes in, or failure to comply with, governing regulations; increases in the price of commodity components; negative changes in economic and industry conditions in the United States and other countries; termination or interruption of relationships with Merit's suppliers, or failure of such suppliers to perform; Merit's potential inability to successfully manage growth through acquisitions, including the inability to commercialize technology acquired through recent, proposed or future acquisitions, including the Biosphere acquisition; fluctuations in Euro and GBP exchange rates; Merit's need to generate sufficient cash flow to fund its debt obligations, capital expenditures, and ongoing operations; concentration of Merit's revenues among a few products and procedures; development of new products and technology that could render Merit's existing products obsolete; market acceptance of new products; volatility in the market price of Merit's common stock; modification or limitation of governmental or private insurance reimbursement policies; changes in health care markets related to health care reform initiatives; failure to comply with applicable environmental laws; changes in key personnel; work stoppage or transportation risks; uncertainties associated with potential healthcare policy changes which may have a material adverse effect on Merit; introduction of products in a timely fashion; price and product competition; availability of labor and materials; cost increases; fluctuations in and obsolescence of inventory; and other factors referred to in Merit's Annual Report on Form 10-K for the year ended December 31, 2010 and other materials filed with the Securities and Exchange Commission. All subsequent forward-looking statements attributable to Merit or persons acting on its behalf are expressly qualified in their entirety by these cautionary statements. Actual results will differ, and may differ materially, from anticipated results. Financial estimates are subject to change and are not intended to be relied upon as predictions of future operating results, and Merit assumes no obligation to update or disclose revisions to those estimates.
###