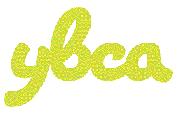 We see Yerba Buena Center for the Arts as a gathering place for not only art, but also ideas.
San Francisco, CA (PRWEB) September 12, 2011
Yerba Buena Center for the Arts played host to the Mayoral Arts Forum 2011: State of the Arts in San Francisco on Tuesday, August 23, 2011. Presented by San Francisco's art community, the forum was used to educate political candidates and the community about what the arts community does and what the public can do to help. Over 500 guests gathered at the Novellus Theater at YBCA, one of the premier event spaces in San Francisco. Attendees of the free event were able to meet San Francisco's mayoral candidates, hear their arts platforms, and discuss the impact of the arts on the City's education programs, economy and the incredibly diverse community. The event was moderated by Michael Krasny, Ph.D., host of KQED's award-winning radio program Forum.
The Novellus Theater was crowded with enthusiastic arts supporters as Krasny asked questions about the candidate's stances on arts funding, arts programs in schools, revitalizing the blighted mid-Market Street area and more. The candidates agreed about the importance of the arts, although their funding plans differed. Attendees cheered for a larger portion of San Francisco's hotel tax to be designated to arts funding, ensuring that money from the City will be given to schools for arts education, in accordance with 2004's Proposition H, which has not been consistently funded.
The public also submitted questions for the candidates on sf.govfresh.com/sfopen2011 and by tweeting using the hashtag #sfmayor.
With San Francisco holding a mayoral election next November, the Mayoral Arts Forum 2011 was a unique opportunity to hear directly from mayoral candidates about their positions on the arts and how they plan to support the arts community. Candidates attending included Jeff Adachi, Michela Alioto-Pier, John Avalos, David Chiu, Bevan Dufty, Tony Hall, Dennis Herrera, Joanna Rees and interim mayor Ed Lee.
"We see Yerba Buena Center for the Arts as a gathering place for not only art, but also ideas," said Charles Ward, YBCA's senior director of external affairs. "So we are always very pleased to welcome the community to public discourse such as the Mayoral Arts Forum."
There are over four million participants in the events, programs and services provided by San Francisco's arts organizations each year, and more than 5,000 Bay Area residents work for local arts organizations. These organizations offer outstanding educational programming, serving almost 700,000 young people each year.
Event sponsors included AfroSolo Theatre Company, American Conservatory Theater, Arts Forum SF, Asian Pacific Islander Cultural Center, Bayview Opera House, Bindlestiff Studio, California Academy of Sciences, Center for the Art of Translation, Central Market Arts, Classical KDFC, Contemporary Jewish Museum, CounterPULSE, Crowded Fire, Dancers' Group, Denia Dance, Emerging Arts Professionals/SFPA, Exploratorium, The Garage, Global Women Intact, Humanities West, Imagine Bus Project, Intersection for the Arts, Lamplighters Music Theatre, LEAP, LINES Ballet, Lorraine Hansberry Theater, New Conservatory Theatre, NextArts, Ninth Street Independent Film Center, ODC Dance, Out of Site: Center for Arts Education, OutLook Theater Project, Performing Arts Workshop, Philharmonia Baroque, PianoFight, San Francisco Ballet, San Francisco Boys Chorus, San Francisco Film Society, San Francisco Gay Men's Chorus, San Francisco Girls Chorus, San Francisco Museum of Modern Art (SFMOMA), San Francisco Opera, San Francisco Performances, San Francisco Shakespeare Festival, San Francisco Symphony, SFJAZZ, SF Noir, SF War Memorial – Herbst Theatre, SOMArts Cultural Center, Stern Grove Festival, Theatre Bay Area, World Arts West, and Yerba Buena Center for the Arts.
YBCA offers rentals of two landmark buildings located along the west side of Third Street between Mission and Howard: the Novellus Theater and the Galleries and Forum building. Both buildings feature multiple event spaces that are specifically designed to accommodate a wide range of occasions, including community and corporate events.
Other recent non-profit organizations who have held their events at YBCA's San Francisco event venues have included Asian Americans/Pacific Islanders in Philanthropy, AIGA, American Civil Liberties Union, Breast Cancer Fund, Center for Environmental Health, Kiva Microfunds, Project Inform, Public Advocates, and UC Berkeley School of Public Health. Non-profit licensing fees (community rates) are available for qualifying organizations.
To learn more about available dates for YBCA event and meeting spaces, the application and contracting process, plus standard fees for venues, staffing and equipment, call (415) 513-1226 or e-mail events(at)ybca(dot)org, or visit YBCA at http://ybca.org/rentals.
About Yerba Buena Center for the Arts
Yerba Buena Center for the Arts, located in San Francisco's Yerba Buena cultural district, is one of the nation's leading multidisciplinary contemporary arts centers. With a belief that contemporary art is at the heart of community life, YBCA brings audiences and artists of all backgrounds together to express and experience creativity. The organization is known for nurturing emerging artists at the forefront of their fields and presenting works that blend art forms and explore the events and ideas of our time. As part of its commitment to the San Francisco Bay Area, YBCA supports the local arts community and reflects the region's diversity of people and thought through its arts and public programming. YBCA presents programming year-round in the Forum, Screening Room, Galleries and Novellus Theater.
###