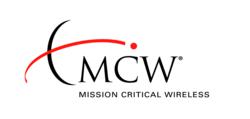 Chicago, IL (PRWEB) September 12, 2011
Mission Critical Wireless (MCW), LLC., a leading enterprise mobility management services provider, announced today that it has tripled its staff within the last 18 months and has aggressive hiring plans in play through the end of the year. The company's growth of more than 200% in closing business opportunities has required a significant investment in both its workforce, as well as its office space, which is now nearly double its original size.
As a Mobile Device Management (MDM) specialist, MCW works with IT departments to determine customized mobile data solutions that enable enterprises, wireless carriers and individuals to enhance productivity and maximize ROI on mobile investments. This demand for enterprise mobility management services comes on the heels of the mobile revolution, with today's companies recognizing they need ongoing support for virtually any wireless platform in the enterprise. In fact, Forrester predicts the MDM market will rise to $6.6 billion by 2015, a clear indication of its significant impact on the enterprise environment.
MCW's value proposition makes mobility manageable for any organization, as the company works with clients that span from Fortune 500 companies, regional and national wireless carriers, to small businesses throughout the U.S.
"Wireless data acts as a catalyst for growth to countless organizations. Our success mobilizing enterprises, in turn, has acted as a catalyst for growth for our own company," said Dan Croft, founder, president and CEO of Mission Critical Wireless. "We have had tremendous success mobilizing enterprises because of our technical and industry expertise, superior customer experience, and passion for helping businesses and IT professionals organize in a bring-your-own-device environment. Our strong tie to Chicago also gives us access to some of the best talent in the industry. We are looking forward to continuing to tap into local Chicago talent and bringing on additional employees in 2011 and into 2012."
Reach MCW for more information on current openings by sending an email to contactus(at)missioncriticalwireless(dot)com.
About Mission Critical Wireless:
Mission Critical Wireless (MCW), LLC. is a leading enterprise mobility management service provider headquartered in Lincolnshire, Ill. MCW provides high-quality mobility support, device services, professional services, training, wireless consulting and managed services to enterprise and carrier customers alike, from Fortune 500 companies to small and medium-sized enterprises. The company optimizes wireless data solutions and enables enterprises, carriers and individuals to enhance productivity and maximize ROI on their mobile investment in this rapidly changing wireless environment. To discover how to manage your business mobility needs, visit http://www.missioncriticalwireless.com.
###