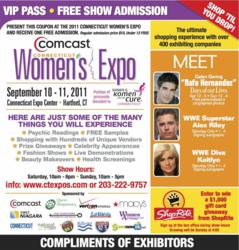 The Ultimate Shopping Experience with Heart
Hartford, Connecticut (PRWEB) September 10, 2011
The official launch of: I am a Froce4Good is off and running in Hartford, Connecticut. A little company with a huge humanitarian heart is one of the major exhibitors at the Comcast Women's Expo. The event is said to be, "The Ultimate Shopping Experience…" Catch the new Company doing great things.
I am a Force4Good will be sharing their newest Organic Self line of: Body Butters, Soy Candles, Soap, jewelry and Men's premier facial line. Organic, environmentally friendly, and best in class is the standard they set to achieve excellence. Over 20,000 expected to attend in just 2 days.
When you stop by the, I am a Force4Good, booth you will hear the stories that embrace ones heart. Women will tell the stories of 2nd chances, helping one another through financially challenged times and the amazing strength of those whom produce the Organic Self product line in the United States.
How deep is there humanitarian heart? Women who have left abusive relationships, poverty, and homelessness created the Organic Self line. They handcraft the exhibiting line. Each item is signed with love and dignity. I am a Force4Good then tells their stories to bring about awareness but, more importantly raises funds to ensure each women can build a stronger healthier life of independence.
Mark your calendar to stop by their booth and be part of something bigger than yourself. This weekend is a special time to remember September 11th but, also a time to restore dignity and the humanitarian in all of us.
###