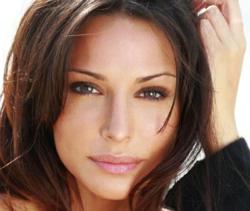 The opportunity to work with a legend like Jepser Christensen and a talented up and comer like Tina Casciani is a dream come true. We've got the makings of a great cast. --- Joël Colburn, writer/director
Hollywood, California (PRWEB) September 12, 2011
The Producers of Sexual Thriller, the exciting new project by Joël Colburn, have announced that Tina Casciani will star as Alexandra Duval, the intrepid heroine of this franchise worthy spy thriller where she will be starring with Jesper Christensen,"The Debt" - "Melancholia" - "Casino Royale" - "Quantum of Solace." Tina has starred or appeared in Mob Rules, Role Models, Burn Notice, CSI: Miami, Dark Blue and How I Met Your Mother to name a few. Ms. Casciani edged out a veritable bevy of talented Actresses to win this coveted role.
Alexandra is a liberated, self-actualized, independent woman who struggles to balance her professional life with her need to love and to be loved, a role that Tina wanted to play from the moment she read it. As though she was born for it, Tina claimed the role and has never looked back.The Producers have a great deal of confidence in Tina and her ability to handle this demanding yet exciting opportunity.
A trained Dancer, sought after Fashion Model and one of the hottest up and coming Actresses on the scene, Tina brings sophistication, refinement and gravitas to a persona that insists on nothing less. A highly trained, dedicated professional, Tina Casciani is A Sexual Thriller.
Rúna Fridriksson is producing for Kristrún Entertainment along with Art Anthony. Joël Colburn, who penned the action thriller, will make his directorial debut.
Jesper Chistensen is from Denmark and has worked with some of the finest Directors of our time like Lars von Trier on Melancholia, John Madden of The Debt, Marc Foster on Quantum of Solace, Jan Troell on Everlasting Moments and on the upcoming Truth or Consequences and Martin Campbell on Casino Royale to name but a few. His Theatre work included Alceste in The Misanthropist, Richard in Richard III (solo), Faust in Faust and Astrov in Vanja. As he puts it, a lot of worried men.
Also attached is the truly, one of a kind, Robert Maillet. "300" - Sherlock Holmes" - "Pacific Rim" at seven feet tall and with a voice like a God, Robert brings it.
The Producers are delighted to have Jesper Christensen, Tina Casciani and Robert Maillet on the project, Other attachments are in the works and announcements are anticipated soon. "A Sexual Thriller" begins shooting next year.
###