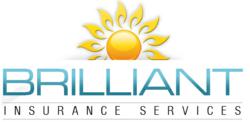 "thanks guys, you saved me 22% - to think, I was overpaying all these years!"
Ed Manges
Woodland Hills, Ca (PRWEB) September 15, 2011
Since its formation in 2001, Brilliant Insurance Services has specialized in providing California customers commercial insurance for niche and "hard-to-place" industries. We are proud to announce that effective immediately, they have been appointed with Mercury Insurance Company - perhaps the best auto and home insurance program available to California consumers in terms of both quality and price.
Additionally, Brilliant Insurance Services has brought on-board on Greg Stewart, an experienced Property & Casualty agent, to oversee the development of Brilliant's "personal lines" department. Greg has over 25 years of industry experience providing Californians the protection and security provided by home and auto insurance. For a Mercury Insurance quote, visit our website or call our office - it's free and no-obligation. Greg can be reached by phone by calling (888) 504-8484 xt 202 or by email – Greg(at)BrilliantInsurance(dot)com.
"It was a no-brainer" says David Karubian, CEO of Brilliant Insurance Services. "How could we not accept the Mercury appointment and deny our clients the best? Providing business insurance is great, but so many of our customers want their insurance in one place - now we are a full service agency." For the past 10 years, the agents and brokers at Brilliant Insurance Services have been insuring specialty artisan contractors, consultants, garages, movie productions, cosmetic products, health insurance, and the list goes on and on. "In the past, a client might have his home & auto insured somewhere else and ask us why we just can't do all of their policies." says David "it's just not an issue anymore."
What makes Brilliant Insurance Services a bit different from other agencies is the technology they bring to the table. They have a variety of tools that makes the transaction and service a fast a painless process. There always is paperwork will insurance, but the necessary disclosures are clear and delivered to the customer based on their preference. Most customers prefer email these days, but Brilliant can transact by fax and snail mail too.
The most common policy transacted is called Commercial General Liability and protects business owners in a variety of ways from suits brought against them by third parties. This may change if individuals begin purchasing auto and home policies at a faster rate than the business owner policies. In either case, the added value having Mercury Insurance represented in the agency is immeasurable. Mercury has two tiers – the preferred tier and then the nonstandard tier. If is not a "fit", then the agency has other insurance companies to place the risk including Progressive, Unitirin, Infinity, and Bristol West.
"It's all about the relationships.." comments David – "and we are getting with the program in terms of the social media; soon you will see more of our developments with Facebook and LinkedIn. In the mean time, we are finding ourselves quite busy getting our friends and family signed up with these low [Mercury] rates…of course we are going to take care of the people we are closest to first…the brand and the price do most of the selling for us."
Finally, it is important to note that is was the dramatic increase in California personal health insurance sold in the agency that got the ball rolling. More and more of the business clients were buying health insurance online through the agency's awesome health insurance comparative rater at http://www.BrilliantHealthPlans.com and then calling the agents to do their home and auto too. "If all goes well, we will be able to represent Mercury's commercial lines in the near future – this is highly attractive" notes David "the excitement of taking our Agency to this level is infectious – I just can't contain myself". On a final note, Brilliant Insurance Services is family owned corporation and is considered to be a true "independent agency."
###