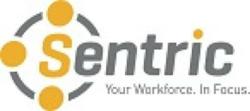 Pittsburgh, PA (PRWEB) September 12, 2011
Sentric, Inc., today announced an open invitation to all professionals who are interested in improving management of their workforce to attend an "open house" webinar about Sentric's unified workforce management HRMS.
Having provided payroll, labor and HR solutions since 1994, the recently rebranded Sentric, Inc., is introducing its unified workforce solution suite to the market.
"Too often we think that buying software solves the problem," said Mike Maggs, President of Sentric, Inc., "When in reality, buying software is not the answer. Buying the right technology coupled with proper configuration and adoption is the solution that clients demand to better manage their workforces."
Sentric, Inc. is encouraging its clients, business leaders, CFOs, and HR professionals as well as entrepreneurs to attend its September 15th webinar titled, "SentricWorkforce Open House: Workforce Solution Best Practices."
The September webinar will be held online, Thursday, September 15th at noon eastern.
Topics will include:
> The Role of Workforce Management Solutions in Today's World.
> Workforce Management Solution Best Practices for 2012 and Beyond.
"Anybody looking for a better alternative to just software to manage their workforce, should checkout this event," said Tracy Null, Vice-President of Sentric, Inc. "We will be sharing an overview of how our SentricWorkforce solution solves today's workforce challenges as well as answering questions about the technology and our company."
Event Details:

CONTACT: Tracy Null, tnull(at)sentric(dot)net , 412.253.1315
This press release was distributed through PR Web by Human Resources Marketer (HR Marketer: http://www.HRmarketer.com) on behalf of the company listed above.
# # #