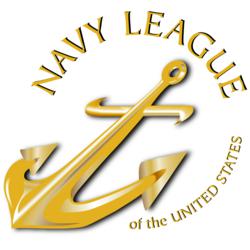 Arlington, VA (PRWEB) September 12, 2011
The Navy League of the United States (NLUS) will for the first time host a maritime pavilion at DSEi 2011 from Sept. 13-16, 2011. Best known for annually hosting Sea-Air-Space, the largest maritime expo in the United States, NLUS has teamed with DSEi to create and host a pavilion at this year's event at London Docklands that features a number of U.S. and internationally based companies that specialize in maritime related defense and homeland security products.
Companies at the pavilion include:
Thrustmaster of Texas
Aydin Displays
Brunswick Commercial and Government Services
Shield Technologies
Zyvex Technologies
SeaBotix
Maritime International
Global Marine Systems, LTD
Maritime Guard Group
Representatives from Seapower, the Navy League's premiere magazine will also attend the exhibition. You can visit reach all these companies and the Navy League representatives at their pavilion in the South Hall, Booth #S9-188.
The Navy League of the United States hosts the Sea Air Space Exposition held annually at the Gaylord National Resort Hotel and Convention Center in National Harbor, MD just minutes outside Washington, D.C. Next year's show is scheduled for Apr. 15-18, 2012.
The show features more than 150 national and international maritime companies and is attended by over 12,000 senior uniformed and civilian Navy, Marine Corps, and Coast Guard leaders in addition to numerous federal government officials. Sea Air Space provides the access you need to help grow your business and gain a foothold in the U.S. defense and Homeland Security markets.
If you are interested in exhibiting or attending the show visit us in our booth where we are hosting the DSEi Maritime Pavilion or contact Ms. Lindsay Lassiter, Manager, Corporate Affairs for the Navy League at llassiter@navyleague.org. You can also visit our website at http://www.seaairspace.org/.
The Navy League of the United States was founded in 1902 and is a civilian organization with more than 50,000 members dedicated to educating American citizens and elected officials about the importance of sea power to U.S national security and supporting the men and women of the sea services and their families. For more information visit us on the web at http://www.navyleague.org.
###