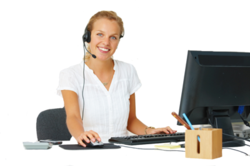 Montreal, Quebec (PRWEB) September 12, 2011
Drug Rehab Services owner and operator Marcel Gemme has created what he says to be the most in depth and extensive online drug rehab directory in Canada. Marcel operates Drug Rehab Services as a privately owned drug and alcohol placement agency located out of Montreal, Quebec, through his own in depth research and online searching, Marcel feels he has built the most extensive drug rehab search tool on the web.
Drug Rehab Services is an agency that refers people to the proper facilities based on their needs for drug and alcohol treatment. They have been in operations for seven years now and have counselors whom are answering phones 16 hours out of every day. Their services are free of charge and they are not part of any funded or private organization. This particular directory will help narrow your search down through city, type of treatment, and even specific categories, such as youth, woman only, and men only. "We are very proud to be able to offer such an in-depth directory that will actually allow a person to narrow their search down to the city they are in, and the actual type of treatment that could be or can be found in that city," stated Marcel Gemme, owner of Drug Rehab Services. "It's a power tool, and what I feel to be the most complete directory in Canada right now," Marcel went on to say.
Their referral agency is very easy to find online through any search engine and with one phone call or visit to their directory located at http://www.help.drugrehab.ca, the person looking will be able to get help within minutes. There is no appointment needed and the counselor working for Drug Rehab Services can actually put you in contact with that treatment center immediately. The information once found in the directory is right at your fingertips and can be used right away to get the help needed. Marcel went on to describe a bit of what is in this directory. "A family or individual using this directory can find the following services here in Canada:

Residential setting (all three treatments)
Outpatient
Detox centers
Medical Detox
Assessment
Home Detox
Shelter
Aftercare
AA Meetings
NA Meetings
Al-Anon Meetings
DUI Lawyers
"It can also go into very specific areas and categories to narrow down a person's search such as:

Youth treatment
Woman only
Men only
We are very happy to have this service available to all Canadians, drug addiction is tearing so many families apart on a daily basis, and all a person wants to do it get help right away, "stated Marcel.
Drug rehab directories can typically be found through counseling centers, family doctors, meetings, or even various religious organizations, but how extensive are they. Drug Rehab Services indicated that most establishments only work with a select few different treatment options, limiting the options for a family to look at. Marcel believes that not every one person looking for treatment is suitable for the same treatment as the next person, he stresses that a variety of options needs to be available to really give a family a real chance at helping their loved one. "For example, not every family can afford private, and not every family is looking for government funded, some families need detox, and some need to get into a center that same day. This directory has all of that and an actual real person you can talk to if you get stuck," said Marcel.
If you or someone you know is battling a drug or alcohol addiction, and is looking for the right treatment center, call our toll free hotline at, 1-877-254-3348, or visit us at, http://www.drugrehab.ca/
©Copyright 2011 Drug Rehab Services All Rights Reserved
###