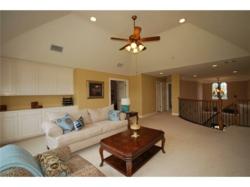 You can live in luxury for much less than you ever imagined
(PRWEB) September 13, 2011
Palm Beach Home Staging focuses on Staging luxury homes in The Palm Beaches by providing live in home Stagers or Home Managers.
The company provides Home Managers/ Live in Home Stagers or also known as Home Tenders. The Home Managers provide the beautiful furniture and accessories that are needed to Stage luxury homes, maintain its appearance in showing condition at all times and pay the utilities. The Home Managers are at the property on a daily basis watching over it. Issues that arise are caught early on to prevent secondary damage and costly repairs that can occur in a vacant, unattended home.
Alicia, of Palm Beach, Florida home manages a property in Palm Beach, "I live in a dream home in Palm Beach, one of which I could never afford to purchase or even rent. But, I invested in some really nice furniture and items to decorate with. Palm Beach Home Staging comes in and decorates the home using all my furniture and accessories. It's like living in a model home, everything is so perfect. When the house sells I'll have to move but Palm Beach Home Staging will pay for that and I'll get to go live in another property in Palm Beach".
Vacant homes take much longer to sell and luxury properties can be on the market for many, many months, sometimes a year or longer. "A lot of damage can happen to a property when left unattended for that length of time", states Karen Sue, regional director of Palm Beach Home Staging.
"Our Home Managers go through a very through approval process. We have a lot of applicants trying to get into this program due to the benefits of being a Home Manager but we choose the best of the best for our program and provide an excellent service to Realtors and home owners that are trying to sell a vacant, luxury property in The Palm Beaches".
Contact Palm Beach Home Staging at: 561-444-7443 or 561-255-5363 to learn more about how to become a Home Manager or have your luxury home Staged. http://www.palmbeachhomestaging.net , or info(at)palmbeachhomestagin(dot)gnet
# # #