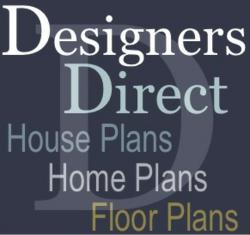 "Our designers believe in creating innovative, energy-efficient house plans that utilize all the latest green building techniques and products to make it easy and affordable to build an authentic green home."
Longwood, FL (PRWEB) September 12, 2011
Designers Direct House Plans offers one of the largest collections of online green house plans, including an exclusive collection of ENERGY STAR® approved house plans to assist homeowners and builders in building innovative, flexible and sustainable homes.
"The designers and architects of Designers Direct believe in creating innovative, energy-efficient green house plans that utilize all the latest green building techniques and products to make it easy and affordable for consumers and builders to build an authentic green home without sacrificing aesthetics," said Christine Sears, Managing Director of Designers Direct House Plans. "We wanted to take it a step further by providing consumers with a comprehensive resource center called Green Living where they could read about the latest interior and exterior home building products, get inspiring home design ideas and tips and find the latest home product rebates and promotions."
Articles like "Building a Green Home," "Insulation is Key Element to Your Home's Efficiency" and "Gorgeous, Green Bathroom Products" are key to assisting homeowners in making informed decisions about green products and building techniques so they can determine how green they want to build their new home.
Designers Direct takes the planning and designing of a green home to a whole new level by offering consumers and builders the option to add an ENERGY STAR® plan package to over 6,000 of their best-selling house plans. The ENERGY STAR® package includes all the requirements for energy-efficient features and construction details such as tight construction and duct systems, properly installed insulation, high performance windows, efficient heating and cooling equipment, ENERGY STAR® qualified products, appliances and more.
"You'll find nearly 60 new award-winning green designs like The Evergreen Cottage, which took first place in a recent ENERGY STAR/Green house plan competition, The Greenview House Plan, a contemporary two-story, perfect for narrow lots and the Award-winning Craftsman," Sears said. "In addition to providing the most authentic collection of green house plans online we also have thousands of best-selling house plans including our exclusive collection, 3D plans, tiny house plans and we are always adding new, innovative designs each week."
Consumers and builders can view over 6,000 house plans from the leading architects and designers in the United States at their newly designed website, which are all available for purchase online [including a digital PDF plan package option] or by calling one of their home plan specialists.
All of the house plans featured on Designers Direct can be easily modified to meet the lifestyle, needs and budget of homeowners to create a truly customized home at a fraction of the cost. It's easy to obtain a free modification by calling their modification department or filling out an online modification quote.
It's easy to find a house plan by using the detailed search functionality, which allows consumers and builders to get an accurate search results by selecting options like square footage, interior requirements, kitchen needs, bed and bath options, garages, porches, exteriors, foundation, lot characteristics, architectural styles and collections and more.
Designers Direct House Plans is the ideal online resource for connecting home plan purchasers to the right products and tools to build their dream green home. Home builders can stay connected by visiting Designers Direct on Twitter, Facebook, YouTube and subscribing to their free e-zine Her Dream Home and e-newsletter DreamGreen.
About Designers Direct House Plans: Designers Direct House Plans consists of America's leading residential architects and designers offering one of the most comprehensive pre-drawn house plan collections on the web. With thousands of house plans, home plans and floor plans, superior customer service, free shipping, free design consultation and free modification estimates, there's no better place to purchase the blueprint for your new home
###