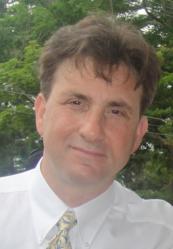 "Beyond their great flavors," says Leighton, "these spices and herbs are a great source of antioxidants."
Hamden, Connecticut (PRWEB) September 15, 2011
Author and entrepreneur Rob Leighton has introduced a line of Mediterranean spice blends to support heart healthy eating.
Research now spanning three decades has shown that a traditional Mediterranean diet reduces the risk of heart disease. In fact, more recent studies have demonstrated that a Mediterranean diet lowers the risks of not only heart attacks and strokes, but also cancer and the incidence of Parkinson's and Alzheimer's diseases.
A Mediterranean diet builds on a foundation of vegetables, fruit, grains, healthier oils and seafood. Other foods, including wine, are used in moderation. Spices and herbs are used extensively in Mediterranean cuisines.
The Kardea spice blends bring together the flavors of different regions of the Mediterranean: Classic Mediterranean Blend for Italian and Greek recipes, French Fine Herb Blend, Phoenician Spice Blend bringing the flavors of Israel, Lebanon and Syria, as well as North African Spice Blend and Trade Routes Sweet Spice Blend. The five different blends come together to deliver over 30 different herbs and spices.
"I created the spice blends to make great tasting, healthful recipes easier to prepare," says Leighton. Leighton co-authored "The Kardea Gourmet: Smart and Delicious Eating for a Healthy Heart" with Mayo Clinic trained cardiologist, Dr. Richard Collins. Collins is a nationally recognized practitioner in the use of diet and lifestyle changes to prevent, treat and reverse cardiovascular disease.
"Beyond their great flavors," says Leighton, "these spices and herbs are a great source of antioxidants and they support efforts to reduce the amount of salt used in the foods we love."
Blending enhances the health properties of spices, delivering a range of nutrients that have been found to work in different, but reinforcing, ways. The Mediterranean spice blends are available for purchase from Kardea's online store.
About Kardea Nutrition LLC: At Kardea, which means 'heart' in Greek, our goal is to provide the educational tools and food products that enable individuals to enjoy the heart healthy eating that promotes long and vital living while naturally improving blood pressure, cholesterol, blood sugars and inflammatory levels.
References
Sofi F, et al. Adherence to Mediterranean diet and health status: Meta-analysis. British Medical Journal 2008;337:a1344.
Mitrou PN, et al. Mediterranean dietary pattern and prediction of all-cause mortality in a U.S. population. Archives of Internal Medicine. 2007;167:2461.
AHA Scientific Statement: Diet and lifestyle recommendations revision 2006. Circulation 2006;114:82.
WC Willett; F Sacks, et al, "Mediterranean Diet Pyramid: A Cultural Model or Healthy Eating," American Journal of Clinical Nutrition 61, no. 6 (June 1, 1995).1402S–6S.
F Fuentes et al, "Mediterranean and Low fat Diets Improve Endothelial Function in
Hypercholesterolemic Men," Annals of Internal Medicine 134,
no. 12 (June 19, 2001) 1115-19.
What is the Mediterranean diet pyramid? Oldways Preservation Trust. http://www.oldwayspt.org/mediterranean-diet-pyramid Accessed September 12, 2011.
A Keys, A Menotti, et al., "The Diet and 15-Year Death Rate in the Seven Countries Study," American Journal of Epidemiology 124, no. 6 (December 1986) 903–15.
###