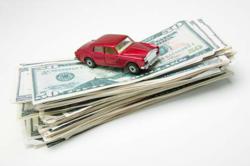 Insurance companies are aggressively competing for new business. As a consumer, you just need to know the tools that position you to save. Quote Dash is that tool.
(PRWEB) September 15, 2011
Online car insurance quotes have become the new craze in comparison shopping to receive the lowest possible rate. Website Quote Dash has launched a new system for deal shoppers to receive highly competitive offers and reduce their current auto insurance premiums to obtain cheap car insurance. Quote Dash gives each visitor a custom profile that is used for agents and insurance providers to establish the best possible car insurance quote. The lowest quote wins and the consumer can modify their insurance policy to save up to $750 annually on car insurance. "People are saving real money. With today's economy in turmoil, consumers aren't interested in paying extra when they don't have to. Consumers are smart and using our website to receive low rates and ditch their costly policies for better deals".
Quote Dash operates in a very simple manner. Quote Dash collects information from the consumer, such as general demographic data, as well as car information and driving history. This information is then used by competing companies to calculate the best possible rate. It's through this process, that the end result is hundred of dollars in real savings to the consumer.
The average insured driver will select car insurance on the basis of a recommendation from a friend, of often when they turn 16 and start driving, they simply go with whoever their parents use. The problem with this is that car insurance companies know this and their is little incentive in offering cheap car insurance quotes when they know the customer is joining based on family recommendation and likely will join regardless cost. The other problem is due to the simple fact that premiums are calculated based on credit history, driving record, vehicles, age, gender, and location. A new driver is unlikely to receive the same prices that their parents receive.
The best option for anyone driving a car, is to take a look at their goal and reason for getting car insurance. Most individuals get car insurance, simply out of necessity - it's the law. It's for this reason why you shouldn't be paying outrageous amounts, but most people do. "The average driver has no idea what they should be paying on car insurance, it's similar to health care or mortgage loans, in that a little extra time doing research and really position yourself much stronger for the future, in terms of considerable savings".
Go to QuoteDash to and complete your own profile - get started saving. It's never been a better time in the economy to have businesses earn your business.
# # #