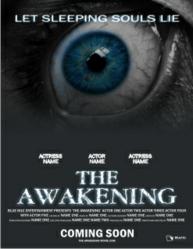 After many months in development, we are very excited to begin pre-production. Now we move on to casting for 'THE AWAKENING'! - Andrew M. Feldman - Executive Producer
Miami, Florida (PRWEB) September 13, 2011
Blue Nile Entertainment, LLC announced today that pre-production has begun on a new feature film, a supernatural thriller entitled 'THE AWAKENING'. The announcement was made today by Juan F. Gonzalez, Co-founder & Producer for Blue Nile Pictures.
"We have officially begun pre-production by hiring Douglas Villalba as Director, Director of Photography and Editor," said Gonzalez, "we have so much confidence on Douglas' experience with high definition video that we felt that he was the best person to help us bring this story to life."
During the 32 years of his career, Douglas Villalba has been involved in just about every aspect of the Photographic and Graphic Arts business. He has done television commercials for President Barack Obama and Florida Governor Rick Scott.
Writer/Producer Loretta Simon said, "You have to really trust someone's judgment and professionalism to hire him to fill all the primary positions of a film."
About Blue Nile Entertainment, LLC
Blue Nile Entertainment is an independent production company of motion pictures founded and operating in Miami, Florida. Casting has already begun for "The Awakening" and principal photography is scheduled to start on October 17, 2011.
###